wedge wire is a screen surface for the arc to open away from wet fine screening equipment. According to the different feeding methods are divided into gravity and pressure arc curved sieve screen. Artesian curved screen is a small curvature, low pressure, low-speed feeding curved screen, thanks to a certain height difference of the feed material screening and to the mouth, along the arc tangent in the direction screen surface for gravity feed. Pressure is a sweeping curved screen, high-pressure, high-speed feeding curved screen, which is the use of sand pump nozzle into the raw material to the slurry under the action of the material at high speed along the curved screen surface tangent to the direction of the pressure feedstock.

1. Characteristics of wedge wire for Sugar
The benefit of wedge wire screen is more open area, have very precise openings ,maximum design flexibility, stronger and more durable, economical ,easier installation and long-term operating etc.
Application of wedge wire for Sugar
The wedge wire is used in a wide range of architectural situations such as floor grates to cover water run off drains in places such as driveways, car parks, shopping centres or malls. They can be constructed to carry pedestrian traffic or much heavier traffic such as fork lifts or standard vehicular traffic.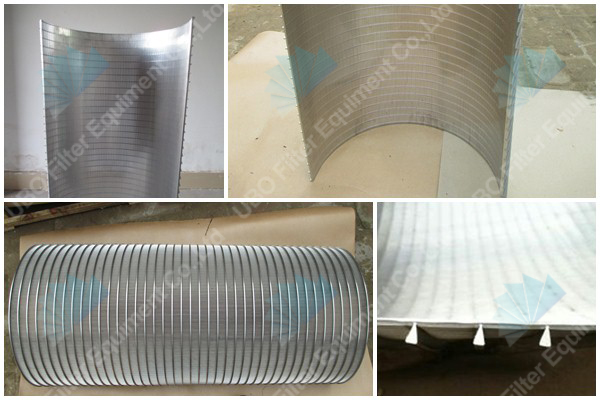 Ubo is specialized in producing and distributing wedge wire screen,lauter tun screens,sieve bend screen,sieve plate screen,water strainer&nozzle,screen nozzles,centrifuge screens and baskets,header-lateral.
Welcome to contact us for more information and cooperation.0086-0311-83289301.