Wedge wire arc screen for water treatment are made from V shaped profile wire, with an unique welding process, offering great strength, precision, long service life and a wide range of applications in the field of process, engineering such as sugar juice filtration, waste water treatment, crude oil and natural gas production and vessel internals solving problems of solid / liquid and solid / gas separation, filtration of oils, greases, paints, food products, water, fuels, liquid cooling agents, chemicals etc.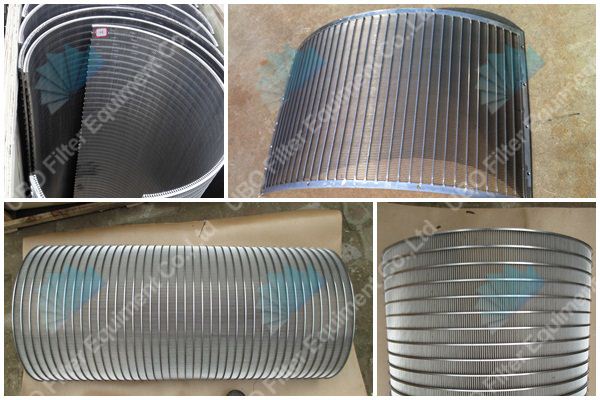 Used for wedge wire arc screen for water treatm
ent:
Wedge wire sieves are used in mineral processing plants and food processing plants for sizing and washing. These industrial profile wire screens are also used to process corn for ethanol and corn starch, as well as to process sugar, animal waste and fertilizer.
Features for wedge wire arc screen for water treatment:
Compact construction, heat resistant, rust-resistant, good mechanism performance, long working life, wear-resistant;
Well-proportioned screen aperture, not prone to jam, increase quality and efficiency of refined powder;
Proper construction, saving time and strength during installation and replacement, i.e. reducing time for installation, examination and maintenance, decreasing labor strength