The water well screen with liner tube also called round slot tube. It is made of stainless steel wire, which is the most popular type because of outstanding chemical stability and corrosion resistance. The water well screen with liner tube is composed of working profile and support profile. It is produced on an automotive machine. The support profiles is placed on the suit position of the machine, during the surface profiles are spirally wounding, the support profiles are welded onto the surface profiles.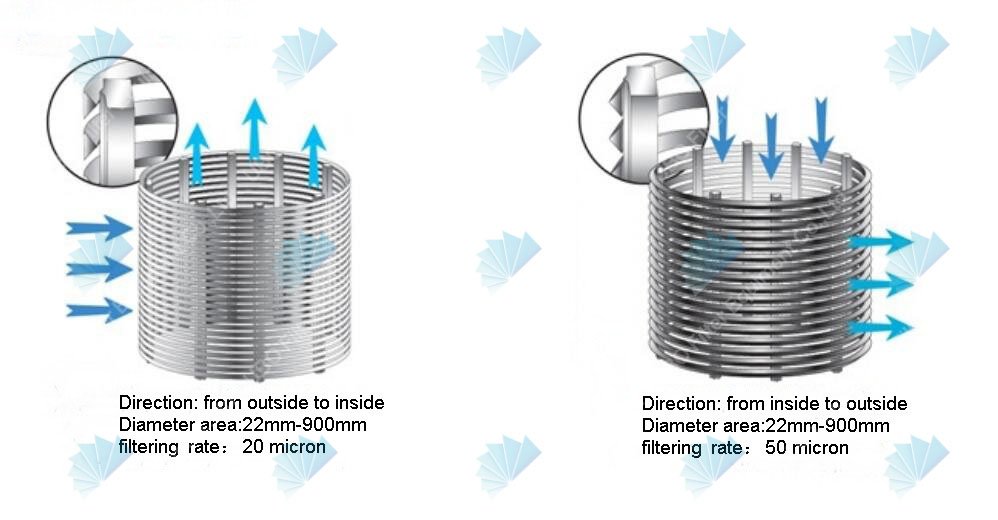 Application of water well screen with liner tube for oil
Widely used in mining, coal, petroleum, fertilizer, grain, salt, environmental protection and other industries. For sieving liquid, powder and other materials. In petroleum, chemical industry, metallurgy, mining, pharmaceutical purification and drilling liquid purification.
Advantages of water well screen with liner tube for oil
A continuous slot opening which significantly increases the available open area, thus providing greater access to the water bearing zone.•A "V"shaped profile wire which avoids clogging and ensures an uninterrupted flow.
A uniform and efficient well development due to the continuous slot opening.
Ladder-like wire welded screens have a strong structure and high open area, as well as accurate slot dimension.
5.Ladder-like wire welded screens have the features of easy backwashing, last long, safety and reliability as well as low comprehensive cost.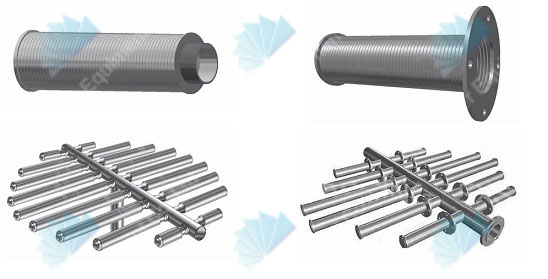 UBO promise our customer that :
First, quikly response of inquiry
1. ) your inquiry will be replied in the first time;
2. ) no matter what the trial order or backing order , we will delivery in the shortest time and the best quality.
2. Second, About the products information:
1.) The welded stainless steel water well screen is made up of rods and warp
2.) The rods usually has three kinds : round wire ; triangular wire ; trapezoid wire;
3.) The warp is triangular wire ( V-shaped wire )
Ubo is specialized in producing and distributing wedge wire screen,lauter tun screens,sieve bend screen,sieve plate screen,water strainer&nozzle,screen nozzles,centrifuge screens and baskets,header-lateral.
Welcome to contact us for more information and cooperation.0086-0311-83289301.