Wedge Wire cylinders are used as rotary screens, collectors such as screen laterals and nozzles, resin traps, in-line strainers,water intake screens, well screens, as well as many other applications involving liquid / solids separation.

Rotary screen are manufactured in various diameters from 1/2" pipe size to 36" diameter. Screen cylinders can be fabricated into much larger sizes. Each intersection of wedge wire and support rod is welded for strength and durability. Variou wedge wire and support rod combinations can be used to produce the best screen design.
rotary screen can be designed with slot openings and wires running radially on the outside surface of the screen cylinder or they can be positioned axially on the inside of the cylinder(Below) .
Rotary Screens typically use wedgewire for the screening media.The externally fed unit has a spiral wound wedgewire screen drum 36" OD x 120" long.
Application for rotary screen
They are used in industries such as Sugar, Coal Mining & Quarrying, Mineral Processing, Cement, and Industrial & Urban Effluent Treatment etc. Sieve bend screens are also used as a pre-filter in urban & industrial waste treatment plants to improve the performance of the clarifier by drastically reducing the load. Widely used for fiber removal in Starch industry.
Features for rotary screen
1. Screens with high open area are more suitable for the construction of high quality water wells, oil wells and gas wells.
2. Low cost operation Screens with high open area shall favor groundwater infiltration. Abundant water shall reduce the water level's down, thus to save energy consumption.
3. Reduce the abrasion of the pump
Under the same condition, high open area can make the speed of groundwater's entering into the screen much slower than any other filtration apparatus, which will avoid sand's entering into screen because of high pressure, thus reduce the abrasion of the pump.
4. Extend the life span of wells
Comparatively, groundwater's entering into screen with higher open area is much easier than the entering into lower open area screen. The slow water flow shall extend the life span of wells.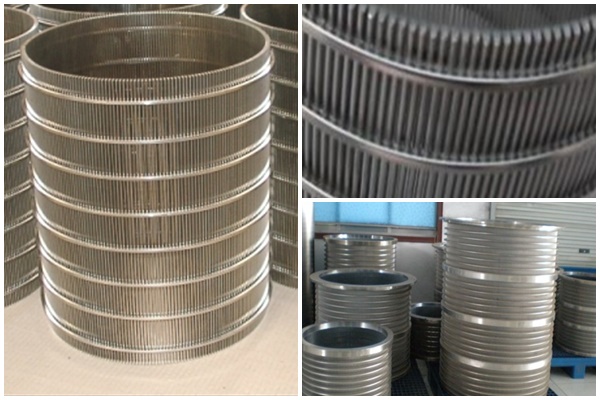 If you can envision it,We can supply it. TEL:0086-318- 5183240 E-mail:sales@ubooem.com
· Ubo will do everything possible to provide exact and full product information based on metal mesh for your information.
· In order to give customer a clear image of the product,Ubo has taken some pictures, customer can dowmload for reference but using our picture for business is forbidden.
· Due to technique and other factors,product image might be slight different to the products itself,in case everything will follow the products.
· Ubo appreciate any suggestion on our product information or picture or anything else.