Ubo single- and multi-stage pressure screens, applicable in all screen applications, i.e., recycled fibers, mechanical pulp, chemical pulp, broke screening and machine screen applications.
Small pressure screens can also be used for the cleaning of process waters of fiber recovery when equipped with perforated basket with very small 0.006 – 0.008 in. (0.15 - 0.20 mm) holes.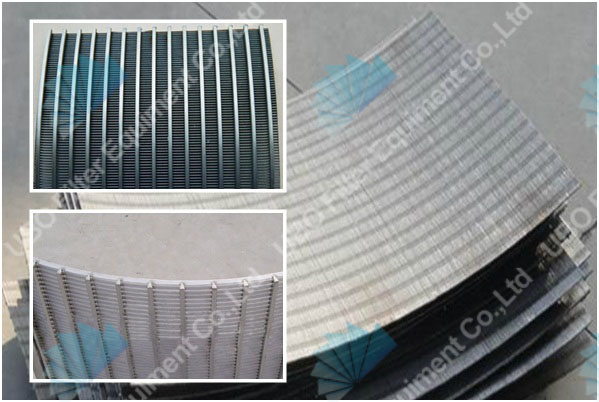 Features of Wedge wire arc screen for water treatment
Energy Efficient - operates with no moving parts and with no energy input.
Space Efficient - treats up to 122 litres per second per square metre of floor space.
Quiet Operation - no moving parts means no mechanical or electrical vibrations.
Accurate Sizing - can be used for sizing solid particles down to 0.2 mm (0.008").
Low Maintenance - the profile wire screen resists clogging by near-size particles, and the all-stainless steel construction ensures a long, corrosion-free installation.
Easy Screen Replacement - a typical screen can be replaced in 10 minutes with no tools.
Flexible Design - we can supply units with any features you may require.
Application of Wedge wire arc screen for water treatment
Pressure Screens are manufactured to suit a wide range of industries such as Sugar, Coal Mining & Quarrying, Mineral Processing, Cement, and Industrial & Urban Effluent Treatment etc. Sieve bend screens are also used as a pre-filter in urban & industrial waste treatment plants to improve the performance of the clarifier by drastically reducing the load. Widely used for fiber removal in Starch industry.