Stainless Steel DSM sieve bends screens are typically applied to make coarse separations ahead of the degerminators and in multistage germ washing. The system uses a Wedge Wire dewatering screen to retain the solids while allowing effluent to run through the system. The slurry is gravity fed to the head box and flows to the screen. The solids retained from the screen gather for disposal or reuse.
Stainless steel DSM sieve bends screens can be installed easily, and have low operating and maintenance costs. Our team of engineers can work to fit any customer specifications.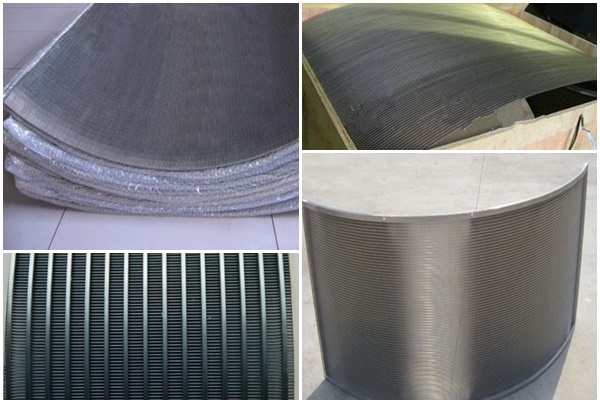 Features for Stainless steel DSM sieve bends screens
Efficient separation with sharp cut;
Unique profile wire welded wege wire sieve bend;
Safe and stand equipment;
Simple screen replacement design;
Pneumatically operated washing jet for screen surface.
Application for Stainless steel DSM sieve bends screens
They are used in industries such as Sugar, Coal Mining & Quarrying, Mineral Processing, Cement, and Industrial & Urban Effluent Treatment etc. Sieve bend screens are also used as a pre-filter in urban & industrial waste treatment plants to improve the performance of the clarifier by drastically reducing the load. Widely used for fiber removal in Starch industry.