Support wire is mainly triangle wire ( wedge wire ) or round wire.
Mainly material : SS 201 , SS202 , SS302 , SS304 , SS304L, SS316, SS316L, SS316HC , SS321 , SS340 .
OD range: 20-640mm.
slot starting from: 0.02mm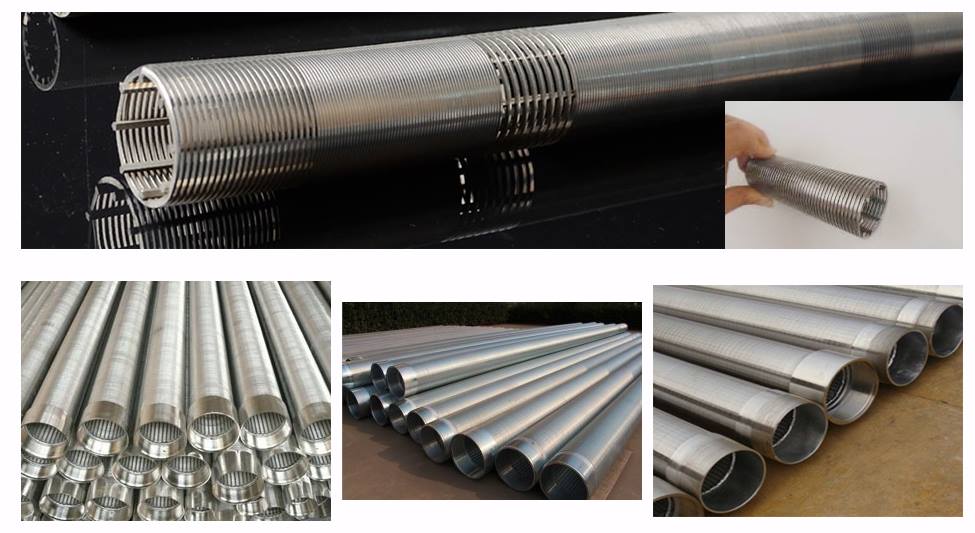 Also special specification could be customized.
SS201 sand control screen for dewatering could connect different type joint. such as :
one side is internal thread , the other side is external thread
Both side without thread
connected different specification oil coupling
connect different sizes and types flange
SS201 sand control screen for dewatering Application:
Main use as direct filter elements in reversible flow filters and wedge type filters for numerous applications:
-- Beverage industry
-- Oil, cooling liquids & fuel filtration
-- Chemical industry
-- Water purification
-- power plants
-- mechanical engineering
PRODUCTS MARKETS IN HOT SELLING ALL THE WORLD:
Malaysia ; Singapore ; Philippines ; Vietnam; India ; Turkey ; Kuwait;
Poland ; Holland ; Bulgaria ; Macedonia ;
The USA ; Australian ; Brazil ; Romanian ;
Saudi Arabia ; Iran ; Thailand ; Pakistan ; South Africa;

Ubo is specialized in producing and distributing wedge wire screen,lauter tun screens,sieve bend screen,sieve plate screen,water strainer&nozzle,screen nozzles,centrifuge screens and baskets,header-lateral.