Advantage of Food Processing Dewatering Screen
UBO Food processing dewatering screen, are made of wedge wire,
Extended Service Time
→Slot won't change when abrasive operating on the screen surface. And the screen could be backwash.
High Opening Area And Strength Parameter
→Profile shape of working wire and support wire
Increased economical effectiveness, And low cost
→High efficiency, permanence of exploited resources and low maintenance cost Increased efficiency
→Capability to withstand heavy loads, High open area, No clogging, Perfectly smooth and flat surface, High precision of execution, Increased capacity and more precise separation, dewater and filtration, Self-cleaning effect, Low pressure loss
Types of Food Processing Dewatering Screen
Ubo is specialized in producing and distributing wedge wire screen,lauter tun screens,sieve bend screen,sieve plate screen,water strainer&nozzle,screen nozzles,centrifuge screens and baskets,header-lateral.


The Specification of the Food Frocessing Dewatering screen
1. Material: Low carton, low carton galvanized steel (LCG), steel treated with plastic
Spraying, stainless steel (304,316etc.)
2. Length: lengths up to 6 meters.
3. Diameter ranging from 1 inch -----45 inch.
4. Slot size: 0.10, 0.15, 0.20, 0.25, 0.30,....., 3.00 also achieved upon request.
5. End connection: Plain beveled ends for butt welding or threaded.
6. Open area up to 60%.
Profile Wire and Support Rod Specification we supply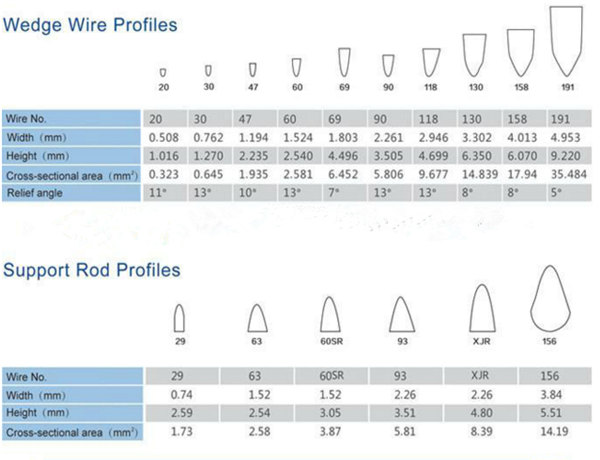 The structure of the Food Frocessing Dewatering screen