ASTM316 oil well screen pipe for refining petrochemical
1) Technical specification and professional design:
Accurate slot dimension,
Profile wire is triangular wire ( V-shaped wire ),
Support Rod Wire could be round wire, triangular wire or trapezoid wire.
2) it could connect different type joints. such as :
one side is internal thread , the other side is external thread
Both side without thread
Connected different specification oil coupling
connect different sizes and types flange
3) UBO Not Only Produce Nozzles Perfect, But Also Make The World Beautiful!
Widely use as:Oil & Gas,Wire Wrapped and Direct Wrapped Screens,Premium Screens, Pre-pack Screens, Thru-Tubing Screens,Water Well,Stainless Steel Rod Based Screens,Pipe Based Screens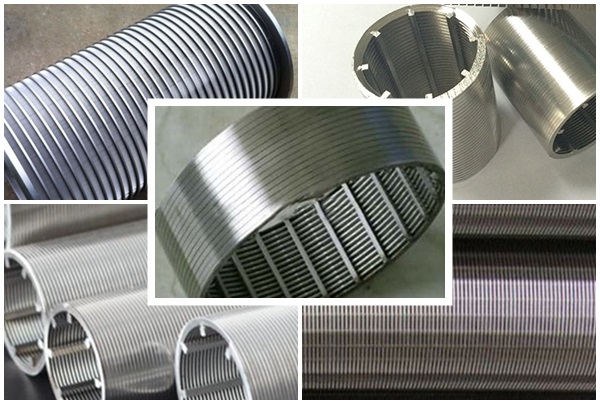 Features for ASTM316 Oil Well Screen Pipe for Refining Petrochemical:
1) Up to 60% or more free open entry area
2) Installation possible to depths of 2000 m
3) Smaller diameters can be drilled as gravel packing is not necessarily required
4) The slogs can't be clogged due to wedgeshaped surface wires
5) high quality, lower price, fastest delivery
Application for ASTM316 Oil Well Screen Pipe for Refining Petrochemical:
deep well, water well, geothermal well, tube well, oil and gas exploration well, irrigation well, resident and industrial using well
Specification for ASTM316 Oil Well Screen Pipe for Refining Petrochemical:
The well point screen for dewatering is an incorporate.
These incorporate a self Jetting head with a non-return ball valve, a stainless steel slotted filter screen, a G.I inner drain pipe and a top coupling which threads to standard 1 ½" (40 mm) riser pipe.
The serrations on the jet head render penetration, even through hard grounds, easy.
Specially designed slots of stainless steel screen, allows maximum water flow with minimum pressure drop and prevents passage of even fine material.
The screen eliminates clogging due to corrosion or deterioration due to chemical action.
It has a reverse self cleaning design to void choking. If you have interest in our stainless steel well point screen,please feel free to contact us.