Description of 304 SS wedge wire screen for filter
---
Wedge wire screen pipes are very effective in wells of this type since they can be manufactured with very small slot size and yet still maintain the necessary open area to minimize friction head loss. Most continuous wire wrap screen is manufactured from stainless steel rather than carbon steel in order to avoid problems which often leads to accelerated corrosion.

Applications of 304 SS wedge wire screen pipe for filter
application in deep well pump to dive the water pump, in the water-treating equipment, the environmental protection, the sea water transforms into the industrial water and life use water desalination treatment, running water treatment, water softening treatment; the petroleum industry, the petroleum product terminal filters; and the chemical acid, the alkali liquid filters, the ethyl alcohol and the organic solution recycling filters.
Construction of 304 SS wedge wire screen pipe for filter
1) We use wedge-shaped profile wire in order to make the slot v-shaped.It can stop the impurities very well.
2) The wedge wire was welded on the support wire well-proportioned and have perfect roundness. Ensure the strainer have bigger filter area and non obstructive, avoid the high concentration of impurities.
3) After work for a period of time, the strainer can be back flush.It can use for many times.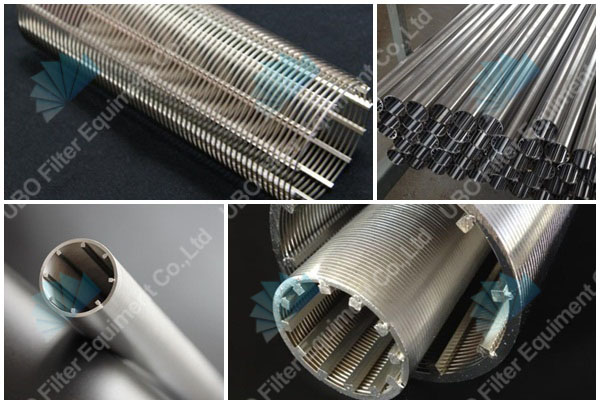 Specification of the 304 SS wedge wire screen for filter
---
Material:stainless steel (304,316etc.)
Length: lengths up to 6 meters.
Diameter ranging from 1 inch -----45 inch.
Slot size: 0.10, 0.15, 0.20, 0.25, 0.30,....., 3.00 also achieved upon request.
End connection: Plain ends of threaded or welded cap.
304 SS wedge wire screen for filter Open area up to 60%.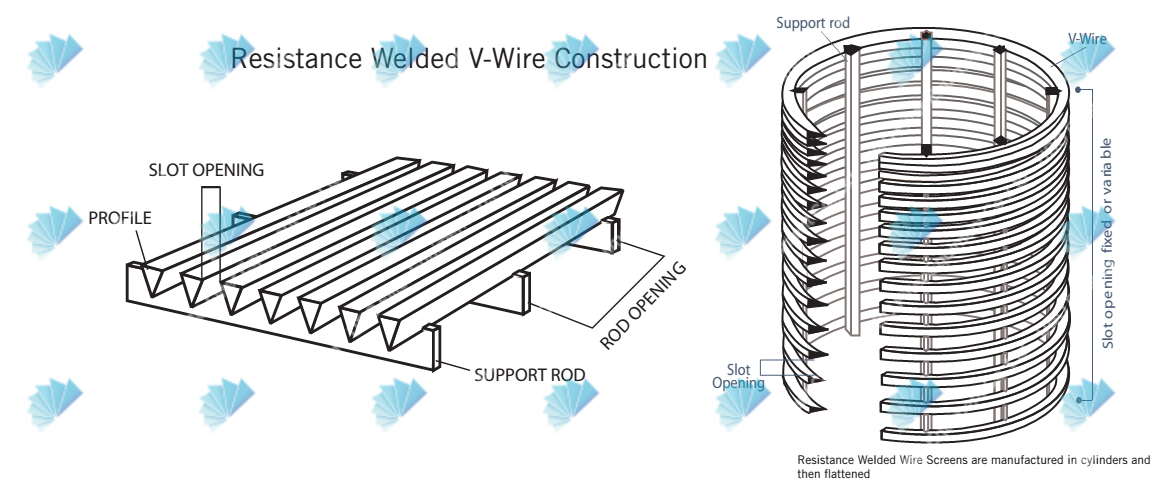 Production And Sales of 304 SS wedge wire screen for filter
---