UBO wedge wire screens are all custom made and can be designed and built to fit any screening equipment in any specified width and length. Need a stainless steel circle screen plate on an extra-large scale? No problem. Plus, size, shape and spacing of profile wire are engineered to meet your special job requirements. Individual wire on the working surface of each wedge wire flat panel screen can be manufactured at a tilt to better serve your needs.
Application of wedge wire screen for mining & mineral processing
Vibrating screen decking,cross flow sieves, surface water intake screen, mineral processing, fish diversion screen panel, hatchery screens, food processing, and flooring for malt kiln,germination, and grain drying.
Characteristic of wedge wire screen for mining & mineral processing
1.) Wedge wire screen style isn't easy to be locked
2.) Due to the different pressure between inside from outside,it could be very easily to clean the plugging material.
3.) We are eager for long-terms cooperative parters ,our factory promise the best quality to have a high filtering accuracy, high strengh and durability
4.) We have the most advanced equipments and the most professional workers , so totally could be as per customer's drawing to produce new styles.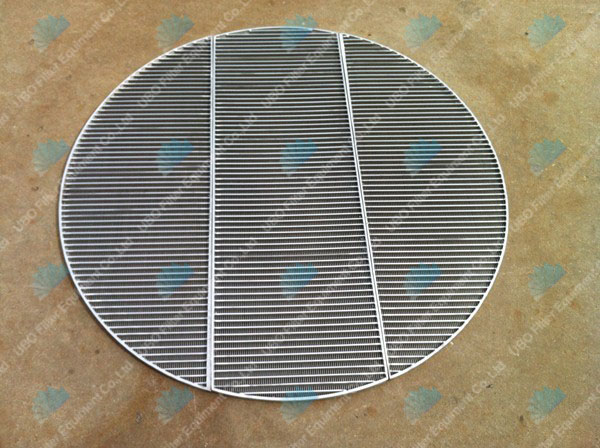 Ubo is specialized in producing and distributing wedge wire screen,lauter tun screens,sieve bend screen,sieve plate screen,water strainer&nozzle,screen nozzles,centrifuge screens and baskets,header-lateral.
Welcome to contact us for more information and cooperation.0086-0311-83289301.