Wedge Wire wedge wire resin trap strainers are safety devices used on the outlet pipelines of ion exchange units, high-purity water systems and activated carbon and media filters. In many systems a valve failure can allow media to escape from the treatment vessel. Not only is the loss of this media expensive, it can easily cause damages to downstream pumping equipments. Placed inline, Wedge Wire resin trap provide reliable protection against such damage.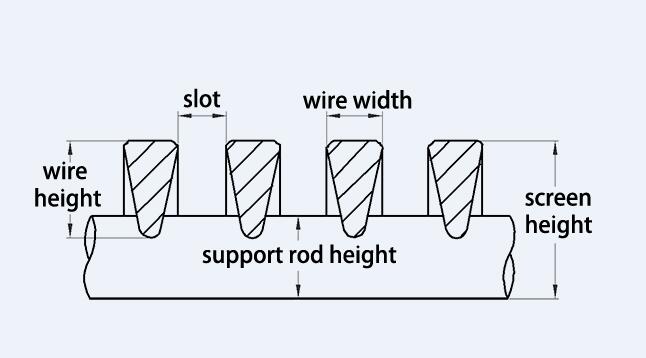 Characteristics of Wedge Wire wedge wire resin trap strainer
1. Filter made of stainless steel trapezoidal wire, screen slot is v-shape, can effectively intercept resin impurities.
2. Trapezoidal wire evenly circumferentially array on the support bar,ensure the screen filter area and non-obstructive, avoiding impurities concentrated.
3. Resin trap all connected by welding, durable, long life.
4. After working for some time,can filter backwash, multiple use
Application of Wedge Wire wedge wire resin trap strainer
They are widely used for water, oil and gas wells in the world. As China chief manufacturer and exporter, we export good quality water well screen to many countries. Main products cover bridge slot screen, wire wrapped well screen, stainless steel Wedge Wire Screen, water well screen, wedge wire screen, sieve bend screen, Wedge Wire wedge wire resin trap strainer and sand control screen. In addition, we also offer perforated pipes and base pipes for well screen and Wedge Wire Screen.