When the resin is used for online water treatment, when the water pressure disturbance is large (especially the high-pressure disturbance) and the resin cylinder wall is damaged, the resin will enter the whole water system, which will affect the normal operation of other equipment in the system.

In many systems, a failure can allow media to escape from the treatment vessel. Not only is the lost media expensive, but damage to downstream pumping equipment can add to the expense.

Resin Traps (media traps) using wedge wire screens placed inline provide effective protection against media losses.

The warp is a triangular wire (V-shaped wire). The wedge wire resin trap has a robust structure and large open area, as well as an accurate slot dimension. At the same time, wedge wire screens have many advantages such as heat-resisting, anti-corrosive, good machine capability, long service life, safety and reliability, and so on. It can be used in many kinds of medium filtering.

Features:
1. It has high mechanical strength, can bear large pressure drops.
2. The wedge-type slot can improve backflushing and regeneration performance.
3. Resistance to pressure, temperature, aging, corrosion, used in kinds of fluid.
4. Equal slots for filtering, can form equally distributed filter cake, easy to clean for reuse.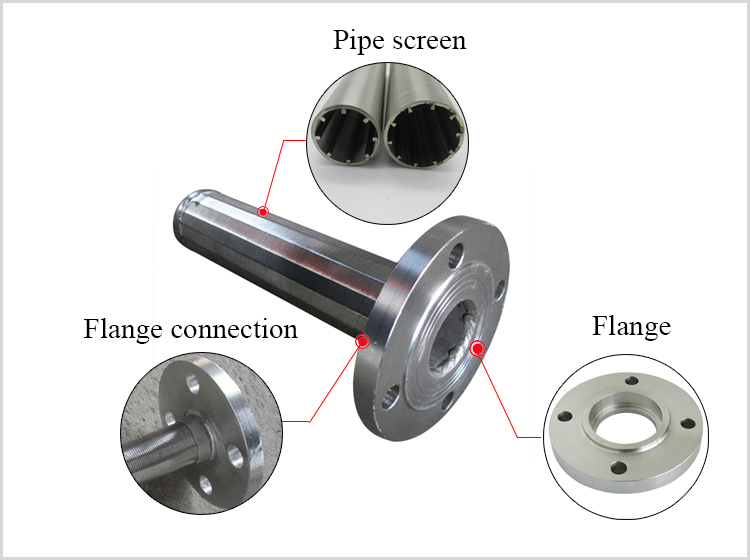 Advantages:
The Wedge Wire Screen is composed of rod strips and V-shaped wires through manufacturing on a welding machine. The rib strips and V-shaped wires will be welded by resistance welding, has enough welding strength, equally slot gap, high corrosion resistance, large filter area, good permeability, simple structure.

Application:
Resin trapper is mainly to install a filter screen with a much smaller aperture than resin on the water system pipeline near the outlet of the ion exchanger and other equipment equipped with resin and has the function of flushing. When the resin passes by, it can be intercepted and captured by the filter screen. At the same time, it can be flushed automatically through the front and rear differential pressure to discharge the captured resin out of the system.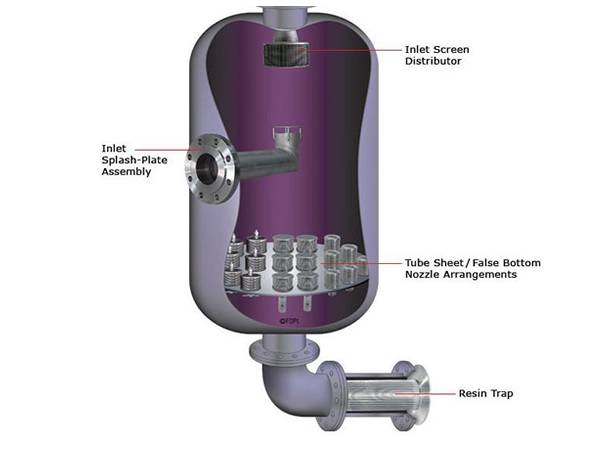 They are widely used for water, oil, and gas wells in the world. As China's chief manufacturer and exporter, we export good quality water well screens to many countries. Main products cover bridge slot screen, wire wrapped well screen, stainless steel Johnson screen, water well screen, wedge wire screen, sieve bend screen, Johnson tube, and sand control screen. In addition, we also offer perforated pipes and base pipes for good screens and Johnson screens.

The resin trap screen is normally closed on one side and has a flange on the other for easy installation of the equipment. The resin trap screen has continuous slots and a smooth surface. It can be made for flow-in-to-out (FITO) or flow-out-to-in (FOTI) filtration.
Note: other details available as per request
MATERIAL: STAINLESS STEEL

SURFACE TREATMENT: POLISHING, CHROMING.

PRODUCT STRUCTURE:WEDGE WIRE SCREEN CAP.

WIRE DIAMETER: 1.5X2MM, 2X3MM, ETC.

LENGTH: 0.5METERS OR AS PER YOUR REQUEST.

DIAMETER: 80MM OR AS PER YOUR REQUEST.

SLOT SIZE: 1MM ALSO ACHIEVED UPON REQUEST.

CONECTION:THREAD OR FLANGE
PRODUCTION AND SALES OF STAINLESS STEEL RESIN TRAP