The Vibratory Centrifuge Basket are manufactured using high quality stainless steel wedge wire and carbon steel flanges and frames. The unique centrifuge basket designs combine our specially selected wedge wire profiles with our field proven support frame and stringent manufacturing standards allowing us to produce top quality baskets that work well and are robust.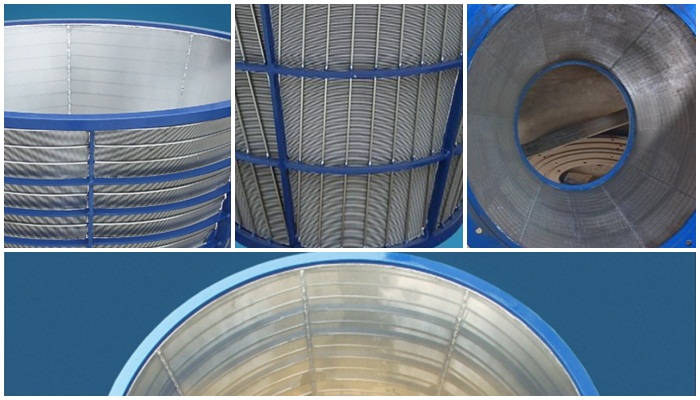 The combination of high quality materials, accurate apertures and maximum open areas ensures that the Centrifuge Basket provides you with optimum dewatering and low wear characteristics.

Each of the baskets is dynamically balanced to ensure smooth operation and protection of your centrifuge machines.
Features of Vibratory Centrifuge Basket
The benefit of Vibratory Centrifuge Basket is more open area, have very precise openings, maximum design flexibility, stronger and more durable, economical, easier installation and long-term operating.
Application of Vibratory Centrifuge Basket
Vibratory Centrifuge Basket are designed to withstand the stresses of centrifugal dryer system.
Materials:
Stainless steel wire, steel wire, iron wire, galvanized wire .
Specification:
Triangle wire size:
Triangle wire

Width

1.5mm

2.2mm

2.8mm

3.1mm

3.4mm

5.0mm

height

4.0mm

4.5mm

5.0mm

6.0mm

7.5mm

10.0mm

Slot

0.10mm-10mm
Support rod size:
Support rod

Width

1.0mm

1.5mm

1.8mm

2.7mm

3.2mm

3.6mm

height

2.0mm

2.5mm

3.0mm

4.2mm

5.3mm

5.7mm

Slot

0.2mm-5mm