SUS304 Conical Centrifuge Basket for pulp screening and fractionation is made during simultaneous winding of specially profiled working wires on a spiral and welding them to carrying wires placed along the tube. This technology allows the production of wedge wire screens when very high gap precision and screen resistance are required. Due to using the newest welding technology we can obtain various distances between carrying wires, very accurate and repeatable gap and therefore produce screens according to customer's particular requirements.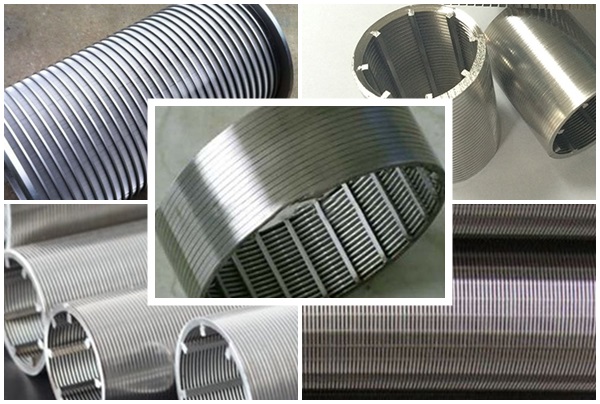 Usage: Liquid Filter
Type: Filter Cylinder
Material: Metal Hole
Shape: Square
Filter Rating: more than 90%
Thickness: as per customer's requirement
Length: as per customer's requirement
Width: as per customer's requirement
Profile wire: 1.5*2 2*3 (mm)
Support rod: 2*3 3*5 4*6 (mm)
Slot gauge: min 0.02 ~0.05 mm
1) ID range : 25~640mm
2) Slot size start from 0.02~0.05mm
3) Height and width are possible
1. Cylinders and Conical Baskets (as below) consist of one or more Flat Screens or Flat Welded Screens, rolled to form and welded together.
2. the technical and detail specification as follow :
profile wire support rod size slot size ID height and width
1.5*2mm 2*3mm 2*3mm 3*5mm 4*6mm min0.02~0.05mm 25~640mm as per customer's requirement
Specical specification could be customize.
3. The Cylinders and Conical Baskets can be equipped with flanges, reinforcements or special fittings to suit your needs
4. Application :
frequently used as: Strainer Baskets, Filtering Elements, Rotary drum Screens, Dewatering Screens, Pressure Screens, Screw press Screens for water clarification, cleaning, dewatering, pulp screening and fractionation, fiber retention, drying and other liquid/solid separation processes.