UBO can provide a variety of wedge wire screen plate, no borders, borders, opposite borders, etc., the material can also be customized according to your requirements.
Stainless steel screen plate is manufactured by wrapping and welding stainless steel V-shaped profile wire cylindrically around support rods,then be made to panel screen through cutting and edge welding. Each profile wire and support rod is contacted by resistance welding. Support bar will be flat bar ,round bar ,triangle wire and so on,slot size range from 0.2mm to 3mm.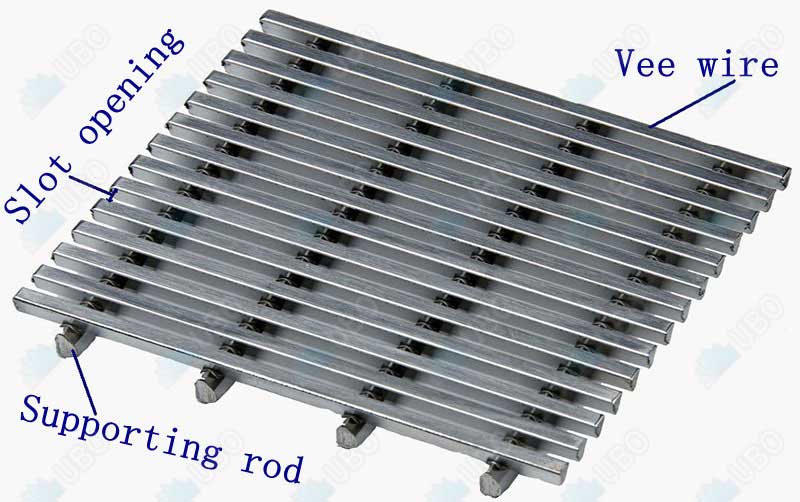 Application of Stainless steel wedge wire soltted sieve screen plate
1.) Widely used in vairous kinds of medium filtering
2.) As the fitting using in the water-treating equipment ( the environment protection; the sea water transforms into the industrial water and life use water desalination treatment; running water treatment; softening treatment;
3.) The petroleum industry: the petroleum product terminal filters and the chemical acid; the alkali liquid filters, the ethyl alcohol;
4.) The organic solution recycling filter
Features of Stainless steel wedge wire soltted sieve screen plate
Accurate slot gap, high efficiency performance, stable structure, anti-high temperature, anti-corrosive, good mechanical properties, long-lasting and durable, safe and reliable, various field can be applied.