Description of SS304 Sifting Screen
---
SS304 Sifting Screen can be designed with slot openings and wires running radial on the outside surface of the screen cylinder or they can be positioned axially on the inside of the cylinder
Each intersection of wedge wire and support rod is welded for strength and durability. Various wedge wire and support rod combinations can be used to produce the best screen design.

Application of SS304 Sifting Screen
The strainer is a kind of filtered water tubing with the perforation .it can use with the deep well pump, dive the water pump, also may use in the water-treating equipment, the environmental protection, the sea water transforms into the industrial water and life use water desalination treatment, running water treatment, water softening treatment, the petroleum industry: The petroleum product terminal filters and the chemical acid, the alkali liquid filters, the ethyl alcohol and so on the organic solution recycling filters.
Features of SS304 Sifting Screen
• A continuous slot opening which significantly increases the available open area, thus providing a greater access to the water bearing zone.
• Wedge wire which avoids clogging and ensures uninterrupted flow.
• Ladder-like wire welded screens have the features of easy backwashing, last long, safety and reliability as well as low comprehensive cost.
• The rod can be round wire, triangular wire or trapezoid wire. The warp is triangular wire (V-shaped wire).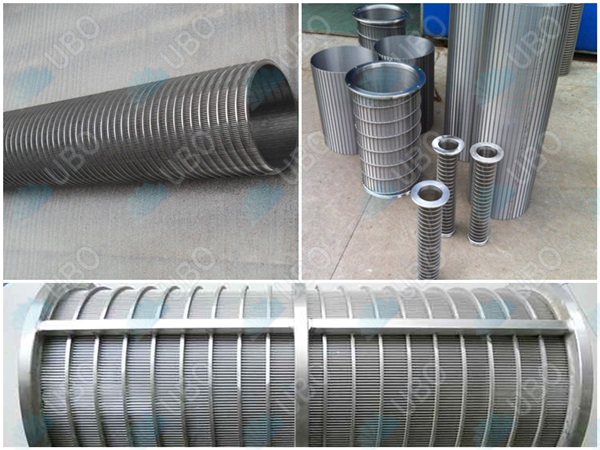 Specification of the SS304 Sifting Screen
---
Material:SS304,316,316L etc.
Wire diameter: 2x3mm,3x5mm
Length: 6meters .
Diameter:pipe 186mm ,wedge wire screen 186mm.
Slot size: 1 mm also achieved upon request.
Product structure : wedge wire screen ,stainless steel pipe
Surface treatment: polishing
Use for :oil well , water well , geothermal well , sewage and industrial wastewater disposal plants
Production And Sales of SS304 Sifting Screen
---