Destination of the SS wedge wire waterpower slanted screen
1. Introduction
UBO company specializing in the production of Sieve Bend Screen, also known as water inclined screen (Waterpower Slanted Screen), It is a sewage treatment for suspended solids, floating objects, sediment and other substances in small non-power separation equipment. The equipment is generally made of stainless steel 304 material, Normal sieve gap 0.25mm, 0.5mm, 0.75mm, 1.0mm, 1.5mm, 2mm and other specifications, can also be customized according to customer requirements special sieve size.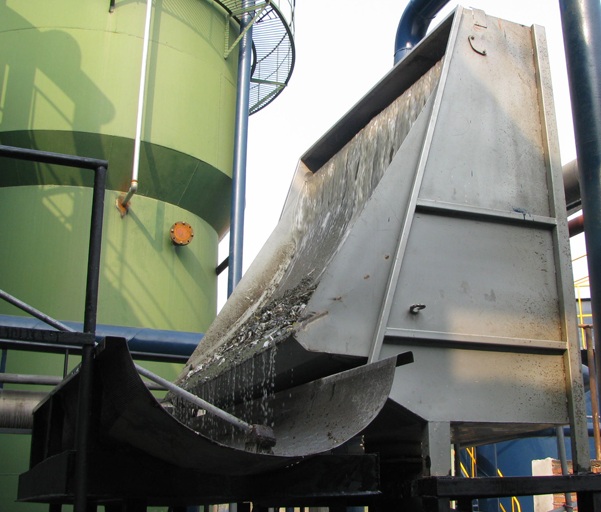 2, the scope of application
Sieve bend screen usually used in industrial production for solid-liquid separation and recovery. Especially for beer waste water, papermaking wastewater, slaughtering waste water, juice processing wastewater, herbal waste water, plastic particles processing waste water removal bottle label paper slag separation. Specific applications, is used in the second level of slag treatment, the level of slag using rotary grille, remove large particles of slag, can reduce the load of sieve bend screen.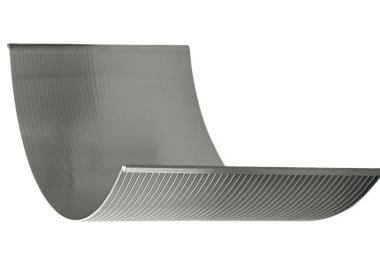 3. the working principle
The main body of the sieve bend screen is made of wedge-shaped steel bar by precision stainless steel arc or plane filter surface. The treated wastewater is evenly distributed through the overflow weir to the inclined screen surface. Because the surface clearance of the screen is small, smooth, The solid matter is pushed to the bottom of the sieve plate, so as to achieve the purpose of solid-liquid separation.