SS 304 Wedge Wire Screen filter nozzle is composed of V-profile wire stainless steel which is spirally wrapped in certain equal slot. To maintain the slot size around inside and add extra strength are mounted. It has each cover for both ends of nozzle. Each wire and rod are made by spot welding. and fitting pipe is adjusted according to the thickness of set bottom plate. Wedge Wire Screen filter nozzle is completed by welding fitting pipe to a cover of down end after setting screw according to the type of nut.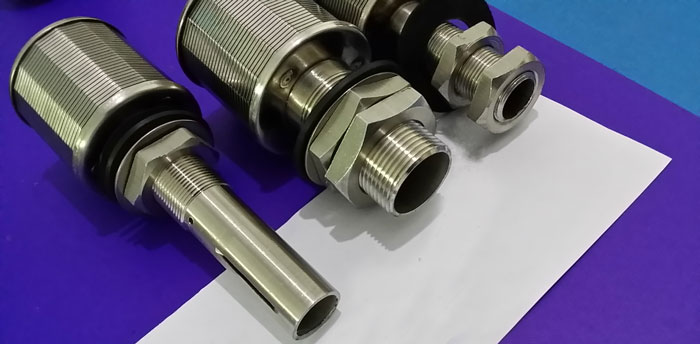 Applications of SS 304 Wedge Wire Screen Filter Nozzle
Wedge Wire Screen nozzle filter is especially suitable for fluids containing wax, asphalt and high viscosity. Widely used in coarse and fine filtration of water treatment of power oil wells, gas wells, wells, chemical, mining, paper making, environmental protection, metallurgy, food, sand, Decoration and other industries.
Stainless steel wedge wire water nozzle strainer can help the user to solve the worries of the original plastic water cap. The water products include: tubular single head water cap, tubular double head water cap, wrench single head water cap, wrench double head water cap, long handle water cap, deck type single head water cap, and plywood double head. Water caps, double flow caps, flat caps and many other water caps. The product has a large circulation area (about 2-3 times of the same size plastic gap type water cap), anti-aging, good pressure resistance, long service life, almost no damage, safe and reliable, low comprehensive cost, water treatment equipment A new generation of products in the industry.