Paper Machine baskets is made during simultaneous winding of specially profiled working wires on a spiral and welding them to carrying wires placed along the tube. This technology allows the production of wedge wire screens when very high gap precision and screen resistance are required. Due to using the newest welding technology we can obtain various distances between carrying wires, very accurate and repeatable gap and therefore produce screens according to customer's particular requirements.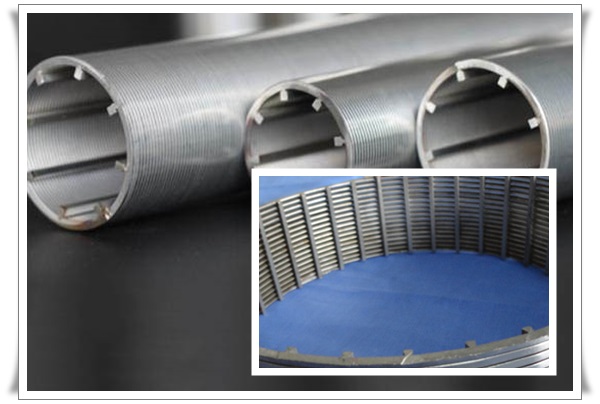 Features of Paper Machine Baskets
-- Non-clogging surface
-- Large open area
-- Low pressure drop
-- Hydraulic efficiency
-- High flow rates
-- Mechanical strength
-- Abrasion-resistant
-- Easy cleaning
Applications of Paper Machine Baskets
Usage: Liquid Filter
Type: Perforated
Metal Mesh Material: Metal
Hole Shape: Square Filter
Rating: more than 90%
Thickness: as per your request
Length: as per your request
Width: as per your request
Technique: welded Mesh
Size: 0.5-2mm
Wire Gauge: 2-3mm
Color: white
Application: Screen
Materials :SS 304,16L, Stainless steel and carbon steel
1) Rotary Screen Filter factory materials is Stainless Steel and Low Carbon Galvanized.
2) It is another type of wedge wire screen.
3) From inside to outside
Slot size 0.05, 0.1, 0.25,0.50,0.75,1.00,1.50,2.00,3.00(mm)
Minmum slot 20 mm
Application in water treatment,oilfield,mining,food industry,chemical industry,papermaking industry,decoration.
Surface treatment polishing ,chroming
Characteristics High filtering accuracy , High strengh and durability