Looped Wire Screens consists of a concave curved profile wire screen mounted in a frame with the screen openings perpendicular to the flow. A curved screen has greater capacity than a flat screen due to forces exerted as material flows against the curved surface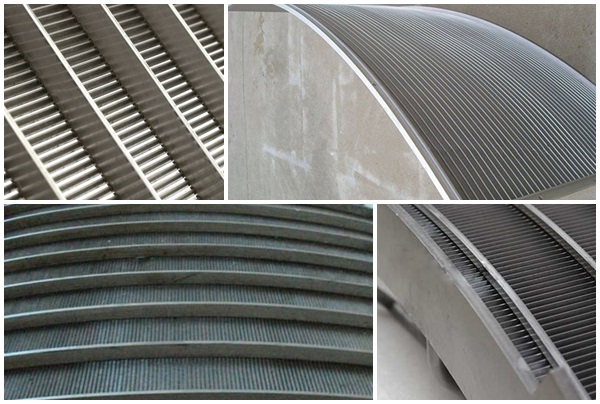 Used for Looped Wire Screens:
The uses are sewage treatment, laundry wash water clean-up, poultry, fish, fruit and vegetable wastewater processing, minerals processing, coal preparation, paper production, textile plants, and many more
Feature for Looped Wire Screens:
Low Headroom.
Energy And Space Efficient .
Corrosion Resistance.
Quiet Operation.
Accurate Sizing
Low Maintenance
Easy Screen Replacement
Long Using Life.
Chracteristic for Looped Wire Screens:
High mechanical strength
High wear resistance
High impact resistance
Larger open area
Self-supporting structure
Non-plugging slot design
Lower operation and maintenance cost