Horizontal Vibrating Screen can be manufactured with a variety of rectangular or round support rods. The wire width and relief angle is determined by weight per square foot and efficiency requirements. This screen decking magnifies vibration with drum-tight tension and withstands the violent vibrating action. These industrial profile screens are also used in fluid bed dryers, coolers and much more.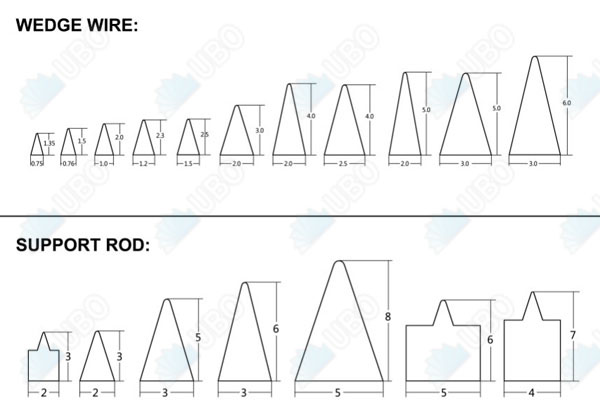 Our Horizontal Vibrating Screen are all custom made and can be designed and built to fit any screening equipment in any specified width and length. Need a stainless steel Wedge Wire screens on an extra-large scale? No problem. Plus, size, shape and spacing of profile wire are engineered to meet your special job requirements. Individual wire on the working surface of each wedge wire flat panel screen can be manufactured at a tilt to better serve your need.
Features of Horizontal Vibrating Screen
Accurate slot gap, high efficiency performance, stable structure, anti-high temperature, anti-corrosive, good mechanical properties, long-lasting and durable, safe and reliable, various field can be applied.
Application of Horizontal Vibrating Screen
Horizontal Vibrating Screen are used for wide range of applications such as sizing, classification and de-watering in mining and other industries. These are used for coal & iron ore beneficiations when fitted on the vibratory machine.