Gravity Fed Screens also known as side hill screens, parabolic screens, run down screens, gravity screens and DSM screens.
Gravity Fed Screens consists of a concave curved profile wire screen mounted in a frame with the screen openings perpendicular to the flow. A curved screen has greater capacity than a flat wedge screen due to forces exerted as material flows against the curved surface.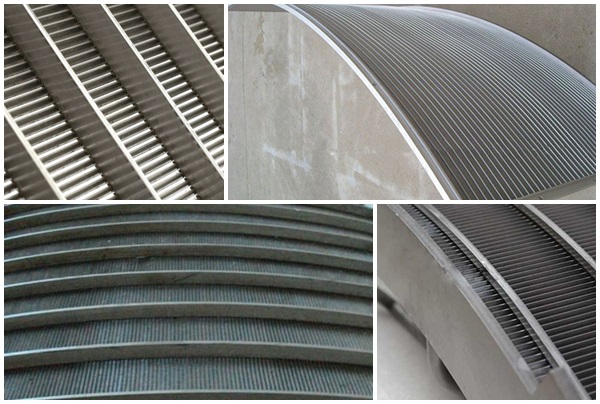 Application for Gravity Fed Screens:
They are used in industries such as Sugar, Coal Mining & Quarrying, Mineral Processing, Cement, and Industrial & Urban Effluent Treatment etc. Sieve bend screens are also used as a pre-filter in urban & industrial waste treatment plants to improve the performance of the clarifier by drastically reducing the load. Widely used for fiber removal in Starch industry.
Features for Gravity Fed Screens:
Efficient separation with sharp cut;
Unique profile wire welded wege wire sieve bend;
Safe and stand equipment;
Simple screen replacement design;
Pneumatically operated washing jet for screen surface.
Advantage for Gravity Fed Screens:
1 Excellent roundness
2 Very good slot width precision
3 High mechanical load capacity
4 No form closure connection that would allow vibration of the profiled bars
5 Automated welding process for high-precision manufacturing
6 Perfectly adjusted screen basket profiles
7 Available for all screens
8 Surface finishing as required