Drilled screen Cylinder are placed in a housing, inline with the flow to capture expensive media from traveling downstream. We can design the Drilled screen Cylinder to capture media particles of any size. With the continuous open slot, the traps provide sufficient open area to let process flow move smoothly thus minimizing pressure loss through the system.
Your resin trap can be designed to suit either new or existing strainer bodies.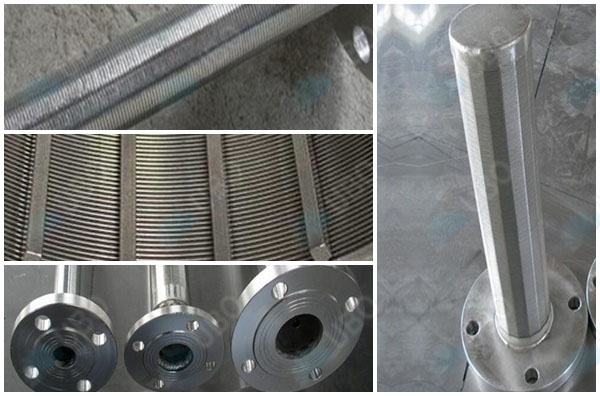 Application of Drilled screen Cylinder
Drilled screen Cylinder used in water treatment processes namely in 'Ion Exchange' and other numerous media filter systems, Completion Products offers a Resin Trap Screen. This screen system is primarily used as a safety device and is positioned immediately after the outlet nozzle of the vessel/reactor.
The Profile Wire Screen element included with the main housing as depicted below eliminates the migration and loss of expensive resin/media, whilst at the same time protecting your pumping equipment. A combination of different Profile Wire sizes and slot openings can be used depending on your circumstances. Completion Products will also determine the effective screen open area in order to improve upon efficiency and minimise the pressure drop.