Deep arch Sieve Screens is manufactured by a V or wedge shaped wire around an internal array of longitudinal support rods. Each intersection point of this wire is fusion welded. The V or wedge shaped profile wire wraps around the support rods over the full length of the screen creating a continuous slot opening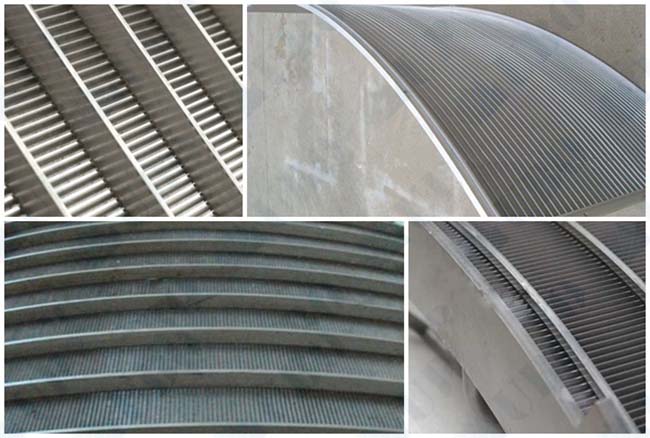 Application for Deep arch Sieve Screens :
Applications in the field of sugar juice filtration, waste water treatment, crude oil and natural gas production and vessel internals solving problems of solid/liquid and solid/gas separation, filtration of oils, greases, paints, food products, water, fuels, liquid cooling agents, chemicals etc.
Features for Deep arch Sieve Screens :
Wire wrapped screen with high open area are more suitable for the construction of high-quality water wells, oil wells and gas wells.
Low cost operation screens with high open area shall favor groundwater infiltration. Abundant water shall reduce the water level's down, thus to save energy consumption.
Reduce the abrasion of the pump
Under the same condition, high open area can make the speed of groundwater's entering into the screen much slower than any other filtration apparatus, which will avoid sand's entering into screen because of high pressure, thus reduce the abrasion of the pump.
Extend the life span of wells
Comparatively, groundwater's entering into screen with higher open area is much easier than the entering into lower open area screen. The slow water flow shall extend the life span of wells.
Characteristics for Deep arch Sieve Screens:
The benefit of wedge wire screen is more open area, have very precise openings ,maximum design flexibility, stronger and more durable, economical ,easier installation and long-term operating etc.