Main filter media of cone strainer is stainless steel weaving wire cloth and multiple layers sintered wire mesh. On the basis of features and advantage of disc filter, cone strainer increases filter area and easily discharges the material. The size is available at the customers' request.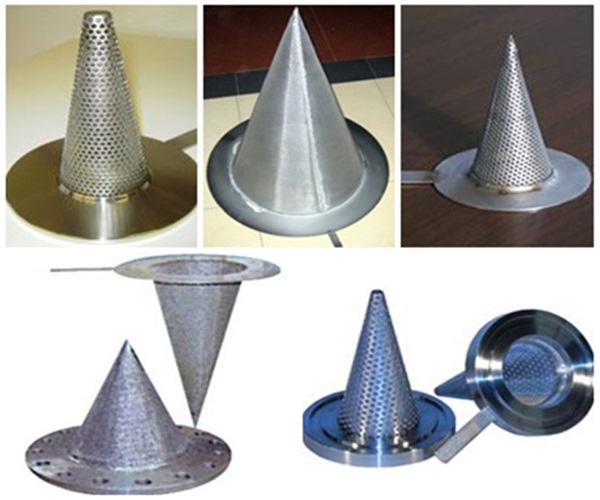 Application for cone strainer:
Wire mesh filter disc is mainly used in distillation, absorption, evaporation and filtration process of rubber, plastic industry, the screening of grain and oil, petroleum, chemical industry, light industry, medicine, metallurgy, machinery, shipbuilding and other industries. Wire mesh filter disc also can be used as air filter for car.
Advantages for cone strainer:
1. Strength: As fourth and fifth layers do support, with high mechanical strength and
compressive strength.
2. Easy to clean: As a result of surface of the filter material, having means for
cleaning characteristics, especially suitable for backwashing.
3. Easy processing: suitable for cutting, bending, stamping, drawing, welding and other processes.
4. High temperature: 480 °Ccan withstand high temperatures.
5. Corrosion resistance: As a result of SUS316L, 304 materials, the corrosion resistance.
6. Filtration: Filtration range of 2μm-200μm, has a reliable filter performance.
7. Stability: Because there are two layers to do to protect the screen, plus solid melting
diffusion sintering process which make filters is not easily to deform.