These perforated stainless steel basket strainer provide liquid straining and filtering at various levels of mesh and micron requirement. Fully welded construction assures that no particle bypass occurs around the welded seam of the mesh or micron lining. The lining is supported by the perforated outer wall of the basket, making it extremely durable. Ideally suited for high temperature applications and/or aggressive service, baskets are constructed of T-316 stainless steel and include a Buna basket.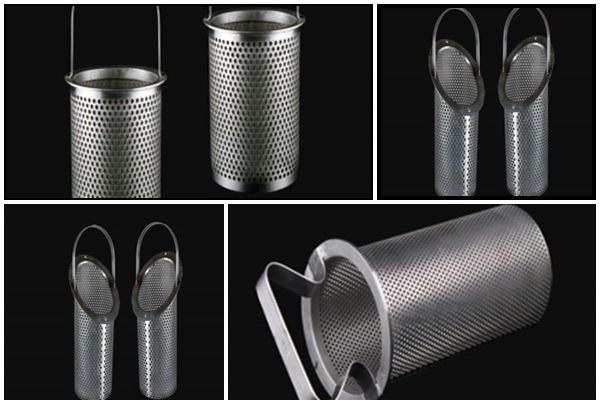 Application of Perforated Stainless Steel Basket Strainer:
The petrifaction industry, the pipeline filter;The project machinery, refuel the equipment field ; The field pharmaceutical and food industry


Features for Perforated Stainless Steel Basket Strainer:
1) Gravel pre-packed wedge wire screens consist of two screens or multilayer screen
2) Perforated pipe inside ,with perforations wrapped by the outside Wedge Wire type screen
3) The screen jacket and base pipe are welded together with a length of coupling.
4) The base pipe can be made of seamless pipe or welded pipe, and more often, casing pipes.
5) ID of Wedge Wire type screen equals OD of the perforated pipe.
stainless steel basket filters can be coated chrome or handle coated by chrome plate or e-polishing, it is bright and clean with and good structure, no deformation, easily cleaned, non-stick, not rusty, food grade and non-toxic tasteless; Varied models available, good structure, export standard, efficient delivery.