It is made of Sintered 5-layer or multi-layer Stainless steel wire mesh laminates, it take the advantages of good permeability, high holding dirty capacity, large filter area, long service life, high temperature resistance and corrosion resistance, and cleanable, can be used for many times, it is widely applied in the filtration system of petroleum and chemical industry.
stainless steel leaf filters:
Sintered multilayer metal mesh Filter Disc,can be provide on customers' request
Leaf Filters:
Sintered multilayer metal mesh Filter Disc,can be provide on customers' request.

Application for Stainless steel leaf filter:
The filter has been widely used in transfomer oil, turbine oil, hydraulic oil, aviation kerosene, petrolum, chemical, power plant, coal carbon, mining, pharmaceutical, food and engineering industries.
Features for Stainless steel leaf filter:
1.High Strength,extreme mechanical strength and pressure tolerance,can be machined,welded and assembled.
2.High Precision:consistant filter property in media grades, without apertures changing during operation.
3.Heat resistant: can be continuously used in temperature ranging from -200°C to 600°C and filtering in acid and alkali conditions.
4.Cleanable:backwash and clean easily,can be reused with longer service span,and can be cleaned by means of ways,such as backstream,filtration liquid,ultrasonic,dissolution and baking.
Characteristics for Stainless steel leaf filter:
a. Complex structure, high filtering precision
b. Large dirt holding capacity, long service life time
c. Good corrosion resistance and pressure resistance
d. Increased flow quantity per unit area
e. woven type stainless steel mesh, with homogeneous pore distribution, high strength, and easy to clean.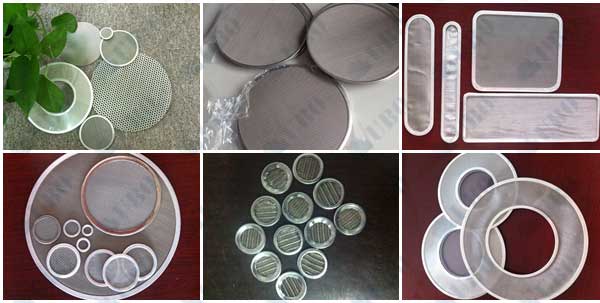 If you can envision it,We can supply it. TEL:0086-0311- 83289301 E-mail:sales@ubooem.com
· Ubo will do everything possible to provide exact and full product information based on metal mesh for your information.
· In order to give customer a clear image of the product,Ubo has taken some pictures, customer can dowmload for reference but using our picture for business is forbidden.
· Due to technique and other factors,product image might be slight different to the products itself,in case everything will follow the products.
· Ubo appreciate any suggestion on our product information or picture or anything else.