The metal fiber disc filter consists of filter disc and strainer, mainly used to filter impurities from spinning dope, which exist in front side of spinneret of spindle, for synthetic fiber and artificial fiber in chemical fiber industries, in order to make sure unblock spinneret holes, improve spinning dope purity, and guarantee spinning quality.

The metal fiber disc filter is mainly used to filter biaxial oriented polyethylene terephthalate (BOPET) during production. These disc filters have excellent structure, high strength and lower resistance performance.
Application for Leaf Filter Element:
It's commonly used for the progress of distillation, sorption evaporation and filtration to clear up the fog drip and liquid form in petroleum, chemical, fertilizer, medicine, dye, metallurgy, machinery, construction, shipping, environmental protection, textile and other industries.
Characteristic for Leaf Filter Element:
1. Good toughness and rigidity
2. Excellent fatigue resistance and self-lubricating
3. Good chemical and corrosion resistance
4. Outstanding flame-retardant and radiation resistance
5. Good electric insulation performance
Advantages for Leaf Filter Element:
1. High strength and durability
2. Large filter area
3. High dirt-holding capacity
4. Good permeability
5. Heat Resistance
6. Strong in corrosion resistance
7. Health clean filter media
8. Can be regenerated by back washing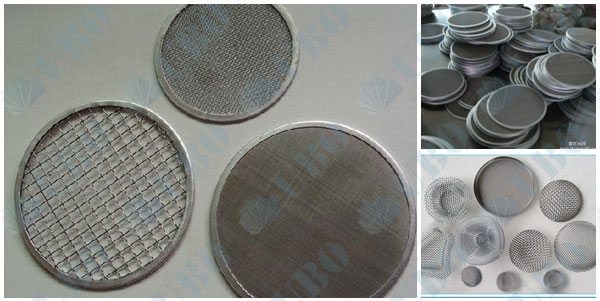 1.Filter Materials:SUS 316L,304
2.Filtering Rating:1-200 micron
3.Filter Media:Sintered Wire Mesh or Sintered Metal Fiber Felt
4.Shapes:Cartridge Filter, Disc Filters,Pleated Filter Elements, Filter Panel and etc.
5.Working Temperature:-200 —600°C
Length (mm)

Diameter (mm)

Filtration area (m²)

Accuracy (µm)

Media

35~1500

15~120

0.01~0.2

2~200µm

SS wire mesh

Stainless steel sheet