Stainless Steel Sintered fiber felt is made of extremely fine stainless steel fiber ( micron grade ) by sintering in high temperature after special non-woven matching and laying. With the pore gradient formed by layers of different pore sizes,the stainless steel sintered fiber felt product can achieve higher filtering rating and larger holding capacity,and larger filter area,and can keep the filtering working continuously based on this character,stainless steel sintered fiber felt can overcome the disadvantages of easy to be blocked and damaged of stainless steel mesh,and the disadvantages of fragile and low flow rate of sintered stainless steel powder filter,and has the advantages of resistant to high temperature and high pressure, of which normal filter paper and filter cloth can not compare with it.

The sintered metal fiber felt filter are manufactured with sintered metal micro-fibers, uniformly distributed to create a 3D filtering structure. The metal felt cartridge are specifically designed for viscous or corrosive fluids, or those with high viscosity.
Applications for Stainless Steel Metal Felt Filter:
High temperature fluids;High viscosity fluids;Toxic or hazardous fluids;Hydraulic oil;Natural or process gases;Process steam;High differential pressure;Corrosive liquids and gases;Cryogenic fluids;Electronic grade liquids or gases;Precious particulate recovery;Sterilization steam
Features for Stainless Steel Metal Felt Filter:
3 times greater dirt holding capacity than conventional metal cartridges
Double the porosity and permeability than sinter metal power cartridges
4 times higher flow rate than conventional metal cartridges
No media migration or fiber release
Excellent mechanical strength
Reclothing design available
Product Character for Stainless Steel Metal Felt Filter:
1.High dirt holding capacity ,excellent filter rating ,long replacement period
2.High porosity,excellent permeability ,Low pressure drop ,high flow rate
3.Crrosion and high temperature resistance ,acid,alkali,organic solvent,pharmaceutical etc.resistance,can be used under 480°C for long time.
4.Easy to be processed and welded
5.Special specifications are on request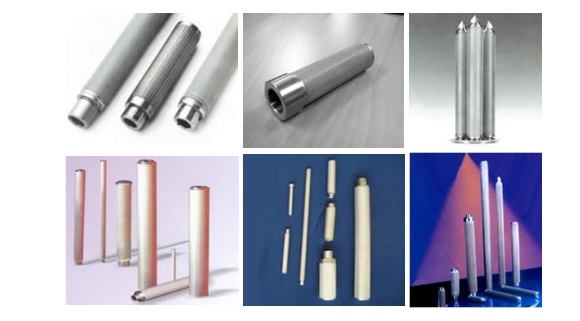 ---

Announcement:

If you can envision it,We can supply it. TEL:0086-0311-83289301 E-mail:sales@ubooem.com
· Ubo will do everything possible to provide exact and full product information based on metal mesh for your information.
· In order to give customer a clear image of the product,Ubo has taken some pictures, customer can dowmload for reference but using our picture for business is forbidden.
· Due to technique and other factors,product image might be slight different to the products itself,in case everything will follow the products.
· Ubo appreciate any suggestion on our product information or picture or anything else.
Stainless Steel Metal Fiber Felt technical criteria and deviation
Specifiction
μm(c)
Micron
μm(c)
Pressure of Bubble Point
(pa)
Air Permeability
L/(min.dm2)
Pore Opening
(%)
Pollutant Carry Capacity
(mg/cm2)
Thickness (mm)
Breaking Strength
(MPa)
Basic Value
Dev.
Basic Value
Dev.
Basic Value
Dev.
Basic Value
Dev.
Basic Value
Dev.
Basic Value
Dev.
SF5
5
6800
+10%
47
+10%
75
+10%
5.0
+10%
0.30
+10%
32
+10%
SF7
7
5200
63
76
6.5
0.30
36
SF10
10
3700
105
75
7.8
0.37
32
SF15
15
2450
205
79
8.6
0.40
23
SF20
20
1900
280
80
15.5
0.48
23
SF25
25
1550
355
80
19.0
0.62
20
SF30
30
1200
520
80
26.0
0.63
23
SF40
40
950
670
78
29.0
0.68
26
SF60
60
630
1300
85
36.0
0.62
28
1.Material:SUS316L
2.Micron:5-60um
3.Could add protected mesh on both side