wire wrapped screen / Wedge Wire v wire water well screen is made up of rods and warp. The rod can be round wire, triangular wire or trapezoid wire.
The warp is triangular wire (V-shaped wire). The welded ring sand control wedge wire screen pipe have a robust structure and large open area, as well as accurate slot dimension. At the same time, wedge wire screens pipe have many advantages such as heat-resisting, anti-corrosive, good machine capability,long service life, safety and reliability and so on. It can be used in many kinds of medium filtering.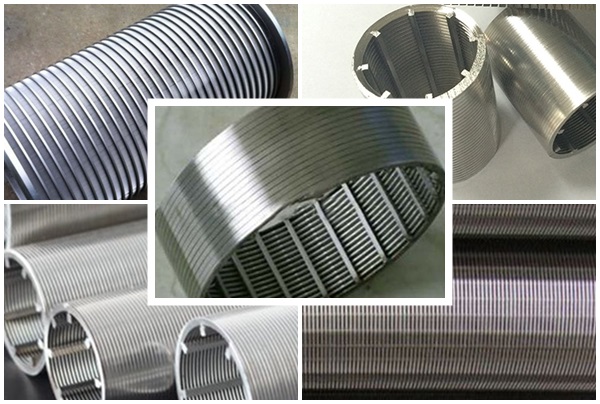 Application of wire wrapped screen /
Wedge Wire
v wire water well screen
wedge wire type hub and header lateral consist of a series of screen laterals connected to either a central-header pipe or a hub, they are important components of ion exchange units, media filters, sand filters, carbon strip vessels, carbon towers, clay filters and in many water and waster water treatment applications.
Features of wire wrapped screen /
Wedge Wire
v wire water well screen
1) Screens with high open area are more suitable for the construction of high-quality water wells, oil wells and gas wells.
2) Low cost operation.
3) Reduce the abrasion of the pump.