UBO wedge wire screen for resin trap provide a high percentage of open area thus minimizing pressure loss through the system. Your resin trap can be designed to suit either new or existing strainer bodies.
wedge wire screen for resin trap is normally closed on one side and has a flange on the other. They can be made for flow-in-to-out (FITO) or flow-out-to-in (FOTI) filtration.A strainer is often used in tubes to block unwanted particles or dirt that would otherwise damage downstream equipment. Cleaning is carried out by removing the strainer from the tube.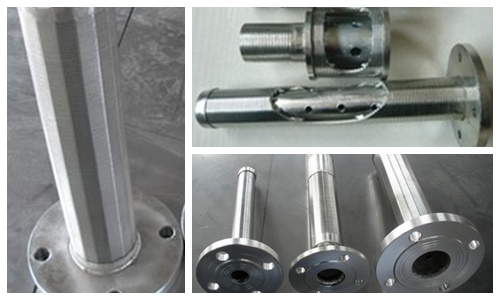 Application of wedge wire screen for resin trap
1. feedstock oil backwash cleaning filter device in the system for petrochemical hydrogenation
2. precious metals catalysts recovery for hydrogenation system
3. Catalytic outer rejection oil automatic backwash cleaning filter system
4. purification of liquid sulphur filter
5. lubricants and heat-conducting oil filter
6. paraffin raw materials and products of filter
7. the rich amine liquid backwash purification filter in the amine desulfurization system
8. high-temperature coal gas, smoke gas and oil gas purification
9. raw materials of paraffin wax and backwash purification filter
10.the gas-liquid mixing pressurized reverse washing efficiency continuous filtration technology
Features of wedge wire screen for resin trap
•Reduced costs, since wedge wire screens have a very long life.
•Greater resistance to stresses of different pressure and temperature.
•Maximum effective flow area & operating efficiency is maintained.
•Costly downtime for cleaning plugged screens is minimize.