The wedge wire screen tube consist of V shape profile wire and the longitudinal support rods. Each intersecting point the V shape section plane can avoid blockage, and make sure of the unimpeded water. The consecutive slot have more open area, and it can reduce the speed of the water entering to these wires is fushion welded, so it has studry construction and good mechanical property. Avoid the sand entering the screen under the great pressure, so it can filter sand better. Meanwhile, the slot can change according to the real condition of the earth. if you are interested in our products, please contact us for accurate information.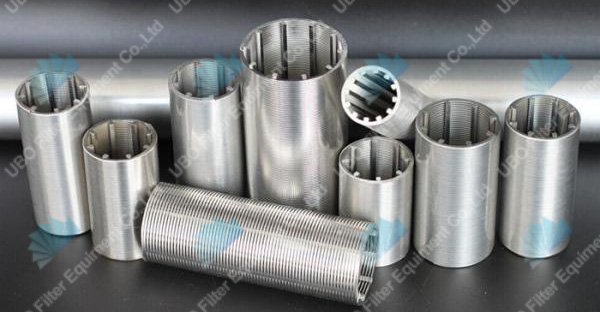 The rod can be round wire, triangular wire or trapezoid wire. The warp is triangular wire (V-shaped wire). Water well screens have a structure and high open area, as well as accurate slot dimension. At the same time, Wedge Wire Screen have heat-resisting, anti-corrosive, good machine capability, last long, safety and reliability and so on characteristics. Wedge Wire Screen can be used in many kinds of medium filtering.
Function and Characteristics of wedge wire screen tube
1. The sand filter tubes have the efficient sand prevention performance can preferably forbid the formation particle and fulfill the need of sand control.
2. Even filter pores, high permeability and anti-blocking.
3. Large filtering area, small flow resistance and high oil extraction rate
4. Stainless material has the corrosion resistant ability of antacid, alkali and salt, can easily suit the special requirement of the petroleum well. And the slot wont be enlarged because of the corrosion.
5. Multiple structure was welded together with stable filtering pore which made the strong non-deformability.