Trommel screens manufacture is made by wrapping and welding stainless steel V-shaped profile wire cylindrically around support rods under automatic wire screen machine. Each profile wire and support rod is welded by resistance welding.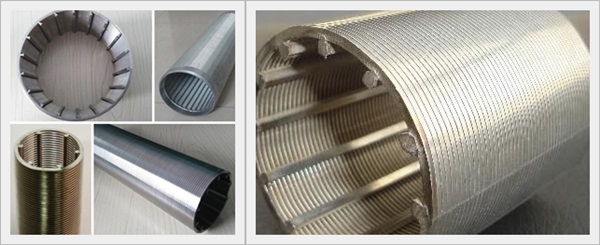 Characteristics for trommel screens manufacturer:
1) continuous slot screens, stronger and more durable
2) more open area, very precise openings
3) virtually non-clogging and reduce media abrasion
4) easier installation and long-term operating and cost benefits
Application for trommel screens manufacturer:
The wedge wire cylinders are widely used in mineral processing,coal processing,food processing,water treatment,petrochemical industry,architecture industry, as well as many other applications involving liquid & solids separation.
Technical parameter for trommel screens manufacturer:
Wedge wire cylinder diameter is from 25mm to 1500mm.
Wedge wire cylinder length is from 0.3m to 12m.
For wedge wire cylinder, profile wire is generally triangle wire;
support rod includes triangle wire,round rod,flat wire etc