Slot wedge well screen and the longitudinal support rods. each intersecting point of these wires is fusion welded. So Wedge Wire screen pipe has sturdy constriction and good mechanical property. The V-shape section plane can avoid blockage, and make sure of the unimpeded water. The continuous slot have more open area, and it can reduce the speed of the water entering to avoid the sand entering the screen under the great pressure, so water well screen pipe can filter sand better. Meanwhile, the slot size can be changed according to the real condition of the earth.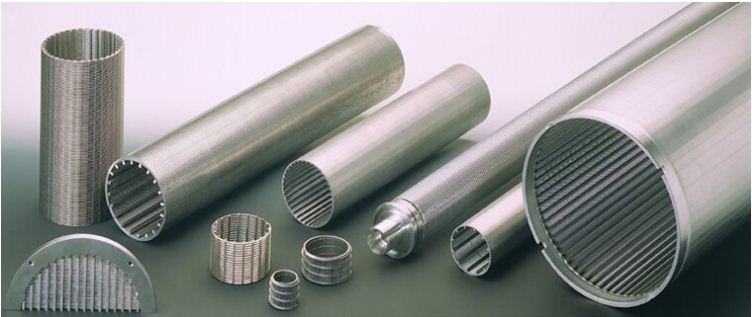 Usages for slot wedge well screen
oil well, water well, deep well, geothermal well,control sand,liquid solids separation,water treatment,waste water treatment,filter element,the industrial wastewater treatment plants,dewatering equipment,power plant,chemical plant,dehydrate ,steel plant,nuclear power plant ,Pharmaceutical factory ,coal mine, waste water treatment system, Sea Water Desalination ,industrial and municipal Water ,Wastewater Treatment plants,drinking water treatment,potable water treatment,purified water treatment,boiler water conditioning,resin water treatment,Softening water treatment equipment ,wastewater treatment,sewage treatment,Composite ion exchanger.
Advantage for slot wedge well screen
1) A continuous slot opening which significantly increases the available open area, thus providing greater access to the water bearing zone
2) A V-shaped profile wire which avoids clogging and ensures an uninterrupted flow.
3) A uniform and efficient well development due to the continuous slot opening.
4) Ladder-like wire welded screens have a strong structure and high open area, as well as accurate slot dimension.
5) Ladder-like wire welded screens have the features of easy backwashing, last long, safety and reliability as well as low comprehensive cost.
Construction for wedge wire wrapped screen:
1) We use wedge-shaped profile wire in order to make the slot v-shaped. It can stop the impurities very well.
2) The wedge wire was welded on the support wire well-proportioned and have perfect roundness. Ensure the screen have bigger filter area and non obstructive, avoid the high concentration of impurities.
3) After work for a period of time, the filter can be back flush. It can use for many times.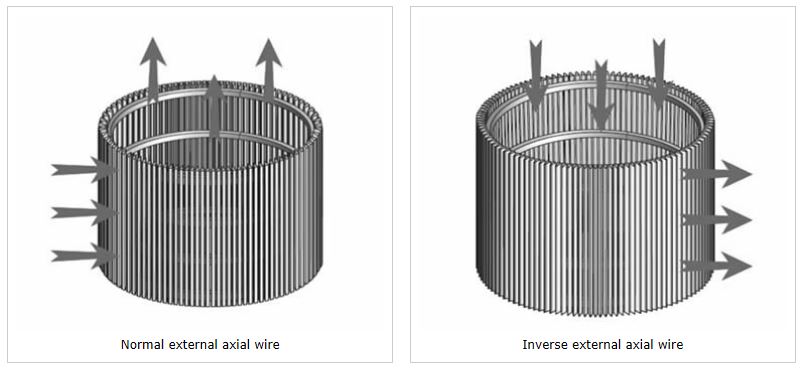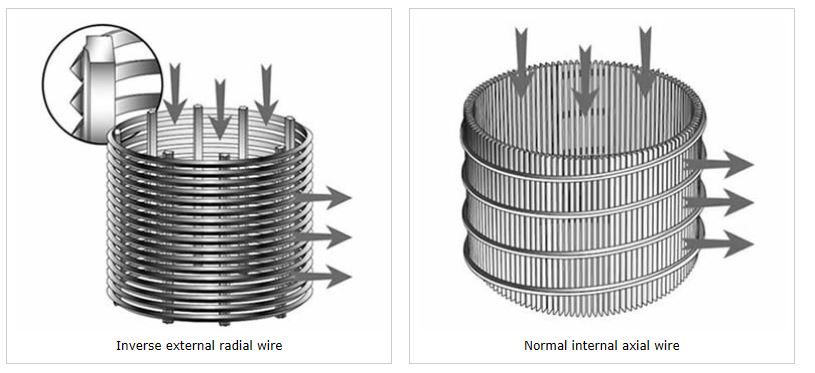 UBO is specialized in producing and distributing filter, filter element,polymeric filter,filter strainer,wedge wire screen etc.
slot wedge well screen
Materials:stainless steel 304,316L
Application water treatment,oilfield,mining,food industry,chemical industry,papermaking industry,decoration.
Surface treatment: polishing ,chroming
Product structure : wedge wire screen, pipe, cap.
Wire diameter: 1.5x2mm,2x3mm
Length: 0.5meters or as per your request Diameter:80mm
Slot size: 1mm also achieved upon request.
characteristics: High filtering accuracy , High strengh and durability