Wedge wire lauter tun screens are used in the craft beer brewing process between the mash tun and the brew kettle.
The lauter tun screen separates the barley husks from the clear liquid wort.
The barley husks provide a natural filter bed (Wedge wire false bottom screen)through which the wort is strained and drains of the lauter tun as a cleautr liquid . Wedge wire screen is the preferred false bottom for lauter tun tanks in many breweries.The brewing tank false bottom screen can be made in sections to fit through any man-way. Typically, the wedge wire false bottom screen has 0.7mm/0.75mm /1mmslot openings to hold back the solids and allow liquid to pass through.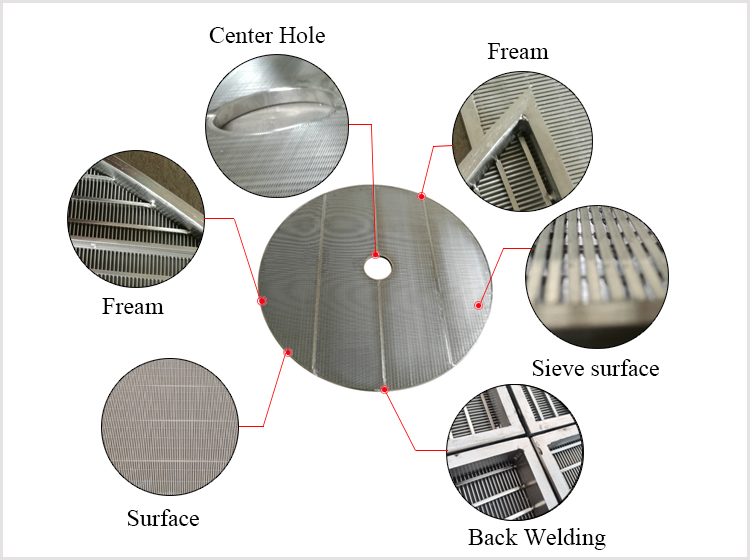 Feature of Wedge wire lauter tun screens for brewing tank false bottom
Excellent separation properties— high resistance to clogging
V-shape provides exceptional open area
Easy to clean, providing reduced maintenance costs
Superior strength, delivering longer service life
Standard slot openings are .028 inchs or .030 inches(other sizes available)
Custom sizes and framing options
Uses of Wedge wire lauter tun screens for brewing tank false bottom
Lauter tun screen
Mash tun screen
False bottom screens
Custom made screens for retro-fit or new installations