Wedge Wire Screen nozzle are made from V shaped profile wire, which is spirally wound around a cage of longitudinal support rods. Each intersecting point of these wires is fusion welded, with an unique welding process. This spacing gives passage for water to enter. The entire process is completed on fully computerized machines. The pitch of winding gives different spacing between two adjacent turns of wire.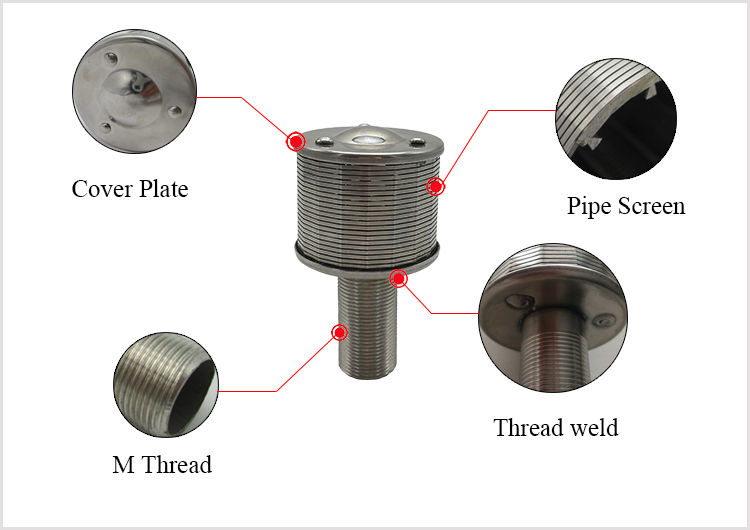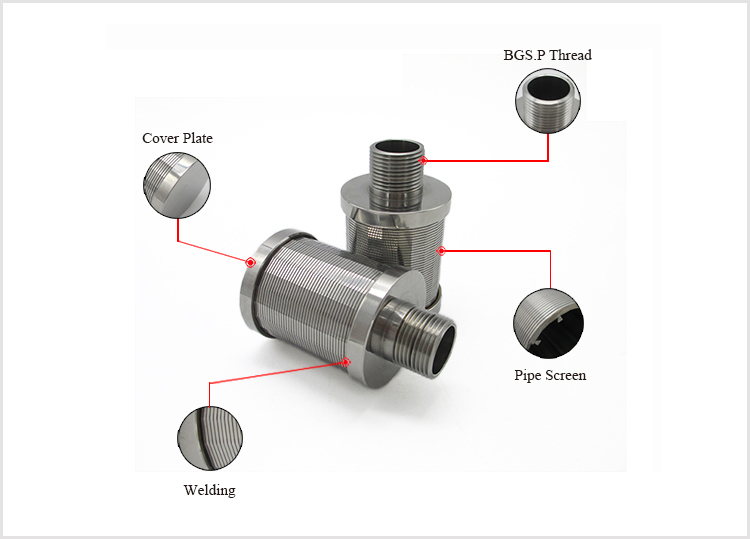 Widely used in water softening treatment equipment, replace Polypropylene ( PP ) filter;sand filters, carbon filters, ion exchange systems, carbon absorbers,media retention, backwash retention, resin retention and resin traps.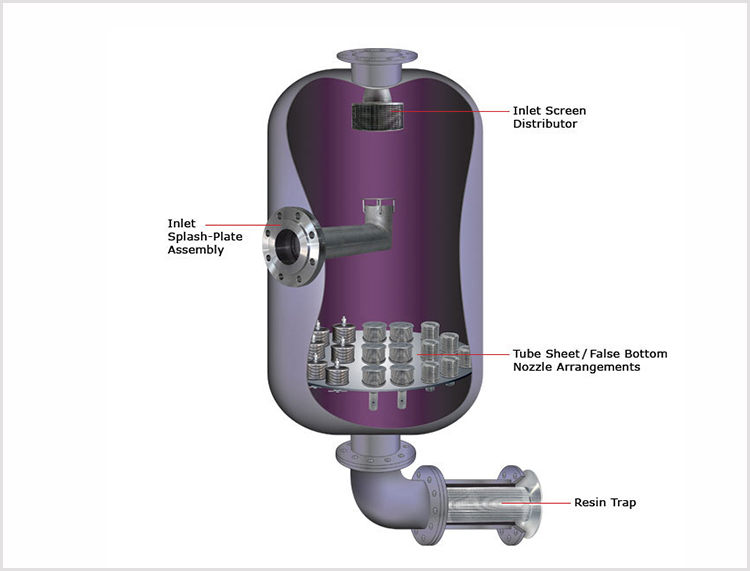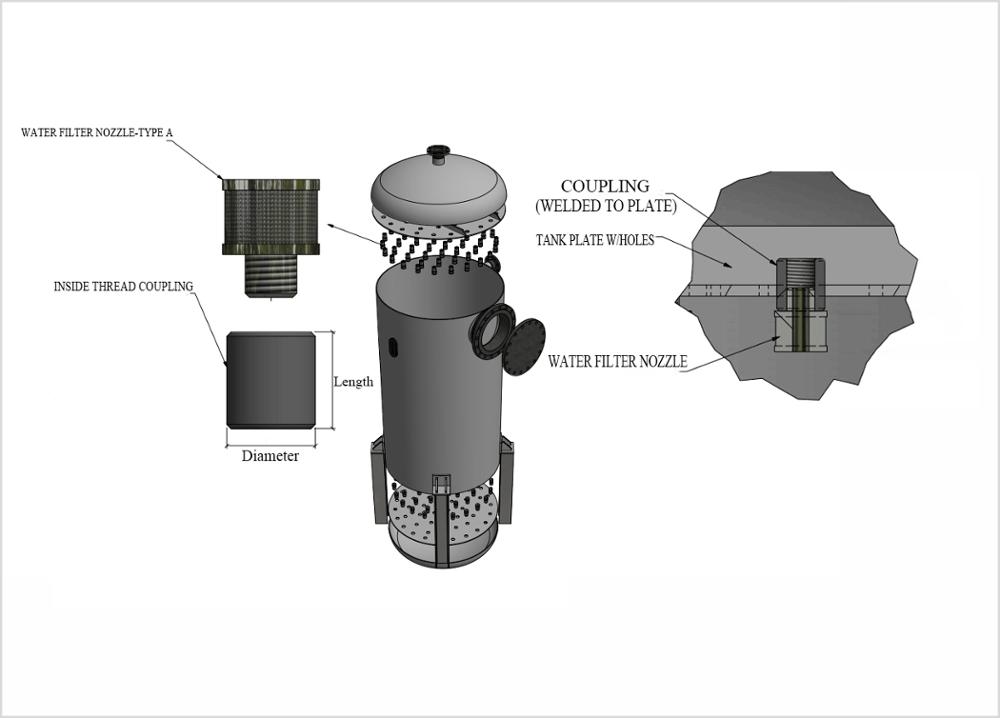 1. Type 316L stainless steel construction.
2. Continuous slot design provide large circulation area
3. Standard nozzle are 2in/51mm diameter and can be attached to the plate either with threaded end fittings or "L" blots.
4. Standard slot opening is typically range between 0.006"(0.15mm), and 0.020in./0.50mm wide suitable for 40 to 50 mesh size media, Other slot sizes are also available.
5. Wedge wire screen is highly resistant to plugging.
6. Choice of either 3/4" NPT or 1" NPT fittings are available from stock. Other styles, such as tee-bolt mountings, and drop tubes are readily available.
7. Unaffected by temperature, corrosion resistant, aging resistant, long life span, easy change, saftey and enviormental friendly.