V-shape wire slot screen pipe is composed of ribs(vertical ribs or support ribs) and V-shaped wire, adopting the advanced full contour welding fabrication process. Each intersection is connected by fusion welding, that it has strong structure, good mechanical performance. The continuous uniform stability of screen slots is controlled by the computer system.

The continuous slot formed by the V-shaped wires ensures a two-point contact between the particles and the slot, which minimizes clogging, and maintain smooth flow.

Continuous slots ensure larege aperture ratio, larger flow area, and minimize underwater velocity of permeability, keeping sands away from the pipes even in higher water pressure. Slot size can vary according to difference service.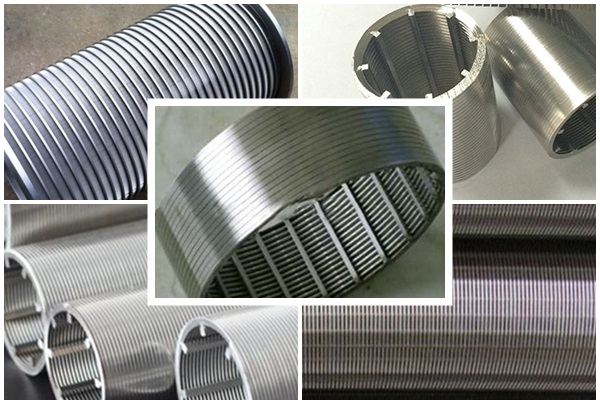 Advantages of V shaped wire slot screen pipe
* The continuous V-shaped profile minimizes clogging and maintains smooth flow, making it more efficient.
* V-shaped filtration slots help to improve self back flushing capacity.
* High density uniform screen slots ensure larger aperture ratio and no clogging, which greatly improve working efficiency and prolong water well service life.
* The fusion welding between wedge wire and all support wires, makes it strong enough to bear larger crush pressure.
Usages of V shaped wire slot screen pipe
The strainer is a kind of filtered water tubing with the perforation. it can use with the deep well pump, dive the water pump, also may use in the water-treating equipment, the environmental protection, the sea water transforms into the industrial water and life use water desalination treatment, running water treatment, water softening treatment, the petroleum industry: The petroleum product terminal filters and the chemical acid, the alkali liquid filters, the ethyl alcohol and so on the organic solution recycling filters.