SS316 Resin Traps collectors for vacuum infusion used down stream from ion exchange vessels and serve as a means of minimizing the loss of ion exchange resins. We can design the traps to capture media particles of any size. With the continuous open slot, the traps provide sufficient open area to let process flow move smoothly.
YUBO offers a complete range of resin trap styles to suit virtually any application. All are available in a full range of construction materials with a variety of connecting flanges and housings. In vessels using hydrochloric acid for regeneration, the resin trap must be of hastelloy construction.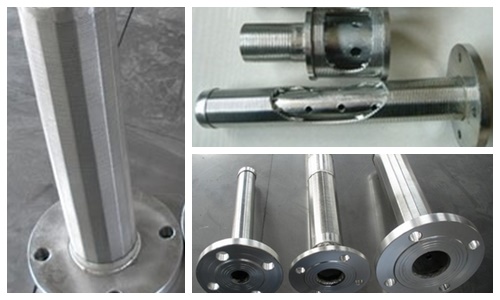 Uses of SS316 Resin Traps collectors for vacuum infusion
The resin trap is a kind of filtered water tubing with the perforation .it can use with the deep well pump, dive the water pump, also may use in the water-treating equipment, the environmental protection, the sea water transforms into the industrial water and life use water desalination treatment, running water treatment, water softening treatment, the petroleum industry: The petroleum product terminal filters and the chemical acid, the alkali liquid filters, the ethyl alcohol and so on the organic solution recycling filters.
Advantages of SS316 Resin Traps collectors for vacuum infusion
very precise slots for perfect particle retention combined with minimum obstruction of the process flow.flexibility in design.strong construction (self supporting).large open area.plug-resistant slot design.please tell us your demand and then we design ,manufacture for you.
Construction of SS316 Resin Traps collectors for vacuum infusion
the wedge wire element in a resin trap/ strainer is normally a slot tube, but can also be a cylinder. a resin trap / strainer is normally closed on one side and has a flange on the other. they can be made for flow-in-to-out (fito) or flow-out-to-in (foti) filtration.