stainless steel and galvanized carbon steel water well screens /Wedge Wire Screens, oil well screens and sand control well screens, bridge slotted well screens, pipe based well screens, perforated pipe (base pipe), gravel pre-packed well screens, wedge wire screens, passive water intake screens, and other water, oil and gas well filtering products as well as steel tubes and pipes and industrial parts.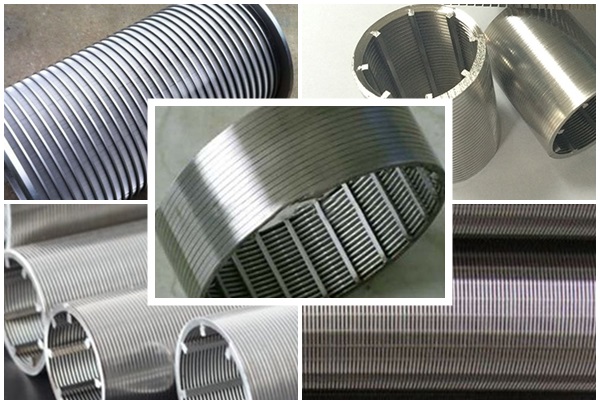 Usage for Run down screen:
The galvanized carbon steel wedge wire water well screen are mainly used for the water well drilling, oil well drilling, farm irrigation, water-treatment, sewage treatment, mineral processing and other industries, water,oil filter and other filtration equipment.
Characteristics for Run down screen:
The welded stainless steel water well screen is made up of rods and warp. The rod can be round wire, triangular wire or trapezoid wire. The warp is triangular wire (V-shaped wire). Water well screens have a structure and high open area, as well as accurate slot dimension. At the same time, water well screen have heat-resisting, anti-corrosive, good machine capability, last long, safety and reliability and so on characteristics. It can be used in many kinds of medium filtering.
Advantage for Run down screen:
1. A continuous slot opening which significantly increases the available open area, thus providing greater access to the water bearing zone.
2. A "V"shaped profile wire which avoids clogging and ensures an uninterrupted flow.
3. A uniform and efficient well development due to the continuous slot opening.
4.Wire welded screens have a strong structure and high open area, as well as accurate slot dimension.
5. Wire welded screens have the features of easy backwashing, last long, safety and reliability as well as low comprehensive cost.
Operation principle for Run down screen:
The v or wedge shaped profile wire wraps around the support rods over the full length of the screen creating a continuous slot opening, hence the screen allows water to enter the well freely in ample quantities while at the same time keeps the majority of sand and gravel out of the well.