They Provide even distribution or collection and avoid flow/pressure concentrations such as dead zones, wall effects or channeling. Hub Laterals can be designed for disc head vessels enabling the system to collect completely to the bottom of the vessel. Header laterals design is also available for flat bottom vessel distributor or collector applications All systems are designed for effective liquid or solid retention in a wide range of applications including ion exchangers, clay and sand filtration applications, carbon towers and power plants with water systems. Available as both Header Lateral and Hub lateral assemblies, wedge wire screen laterals and pipe based laterals can be connected to headers or hubs by the following methods : -standard NPT threaded connections -flanged connections. fabricated or ANSI -welded as one assembly Laterals are available in all standard pipe and tube outside diameters.
Application of Header Hub Lateral
wedge wire type hub and header lateral consist of a series of screen laterals connected to either a central-header pipe or a hub, they are important components of ion exchange units, media filters, sand filters, carbon strip vessels, carbon towers, clay filters and in many water and waster water treatment applications.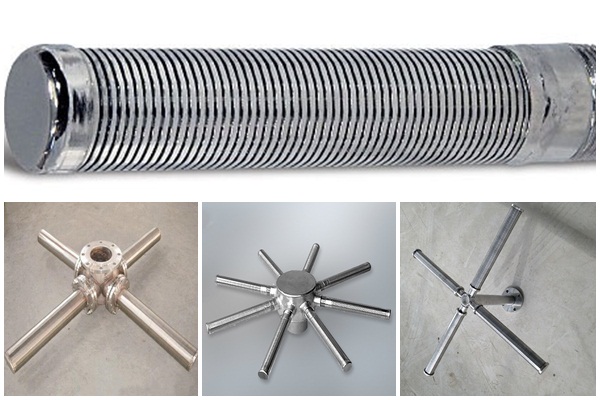 If you can envision it,We can supply it. TEL:0086-0311- 83289301 E-mail:sales@ubooem.com
· Ubo will do everything possible to provide exact and full product information based on metal mesh for your information.
· In order to give customer a clear image of the product,Ubo has taken some pictures, customer can dowmload for reference but using our picture for business is forbidden.
· Due to technique and other factors,product image might be slight different to the products itself,in case everything will follow the products.
· Ubo appreciate any suggestion on our product information or picture or anything else.