Food & Beverage are all custom made and can be designed and built to fit any screening equipment in any specified width and length. Need a Food & Beverage on an extra-large scale? No problem. Plus, size, shape and spacing of profile wire are engineered to meet your special job requirements. Individual wire on the working surface of each wedge wire flat panel screen can be manufactured at a tilt to better serve your needs.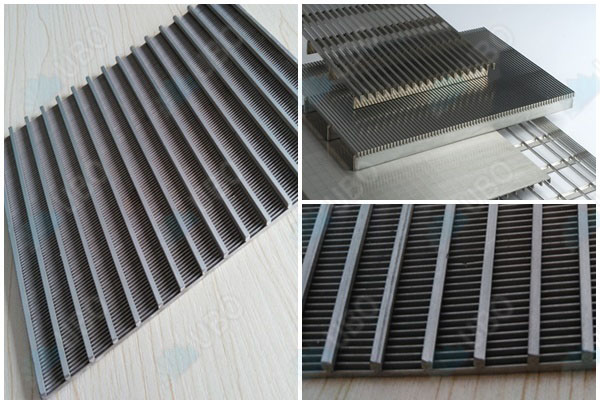 Application of Food & Beverage
The Wedge Wire wedge wire water well filter screen are used in chemical industry, sieving of petroleum, pharmaceutics, metallurgy and coal, food and beverage, also can be used in filtration of water treatment. Flat welded screens are the most popular mining screen due to its strength.
Feature of Food & Beverage
Wedge wire screen is made with high-quality stainless steel wire strip processing into a trapezoidal section, winding through automated production equipment, on the support bar, and then processed by cutting, welding and other processes to form a screening product. The cross-section of the screen strip is trapezoidal, the slots at lower part is wider than that of upper part of the screen. It has easy leakage, wear and corrosion resistance and other characteristics. It is a rigid screening with high strength, stiffness and load capacity, can be made into various shapes of filters. Widely used in many industries in the screening, filtering, dehydration, mud removing and other operations.