Wedge wire screen have flat type , cylinder type , slope type and basket type . So Wedge wire screen is called as flat welded screen panel , cylinder wedge screen and sieve bend screen . According to the weaving type , they are also called woven wedge wire and welded wedge wire such as crimped wedge wire . welded wedge screen panels.
We can provide you with a wedge wire screen which designed by your own specifications manufactured from either grade 304 stainless steel or grade 316 stainless steel . Length , width , shape and spacing of profile wire are made to meet your special application requirements .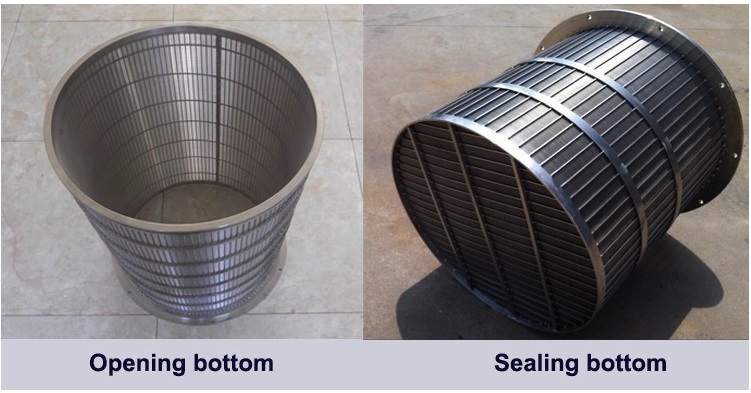 Application for SS Wedge Wire sieve V wire wrap screen:
Wedge wire screen have a lot of applications like using in oil , gas , chemical , food or beverage , mining , waste water management or coal separation .
Advantages for SS Wedge Wire sieve V wire wrap screen:
Wedge Wire Screen has a continuous slot opening which significantly increases the available open area , thus providing greater access to the water bearing zone(the aquifer)