Stainless steel V wire sidehill screen panel is a high efficiency curve separate madia by wet material pressure.
Vee wedge wire screen have high strenthen and carrying capacity,the V wire make sure the screen will not block,easy clean,working very long time.The curve screen made by Nanrui with high accuracy and can instead of all Wedge Wire Screen.
Material: AISI 302,AISI 304,AISI 304L,AISI 316,AISI 316L.,polyester frame.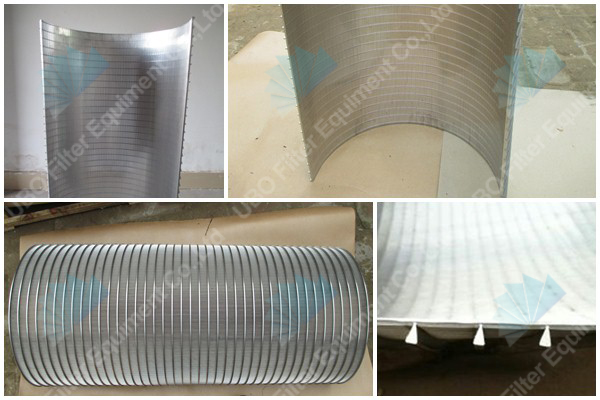 Advantage of stainless steel V wire screen
Excellent filtering performance.
Accurate distance between supporting profile.
Welded production process for solid and strong structure.
Good mechanical properties.
High strength.
High load capacity.
Corrosion and rust resistance.
Temperature resistance.
Chemical stability.
Application of stainless steel V wire screen
Used in industries such as Sugar, Coal Mining & Quarrying, Mineral Processing, Cement, and Industrial & Urban Effluent Treatment etc.
Used as a pre-filter in urban & industrial waste treatment plants to improve the performance of the clarifier by drastically reducing the load.
Used for fiber removal in Starch industry.