Bridge Slot and V-Wire Wrap Water Well Screens are made from V shaped profile wire , which is spirally wound around a cage of longitudinal support rods. Each intersecting point of these wires is fusion welded, with an unique welding process . This spacing gives passage for water to enter .The entire process is completed on fully computerizes machines . The pitch of winding gives different spacing between two adjacent turns of wire.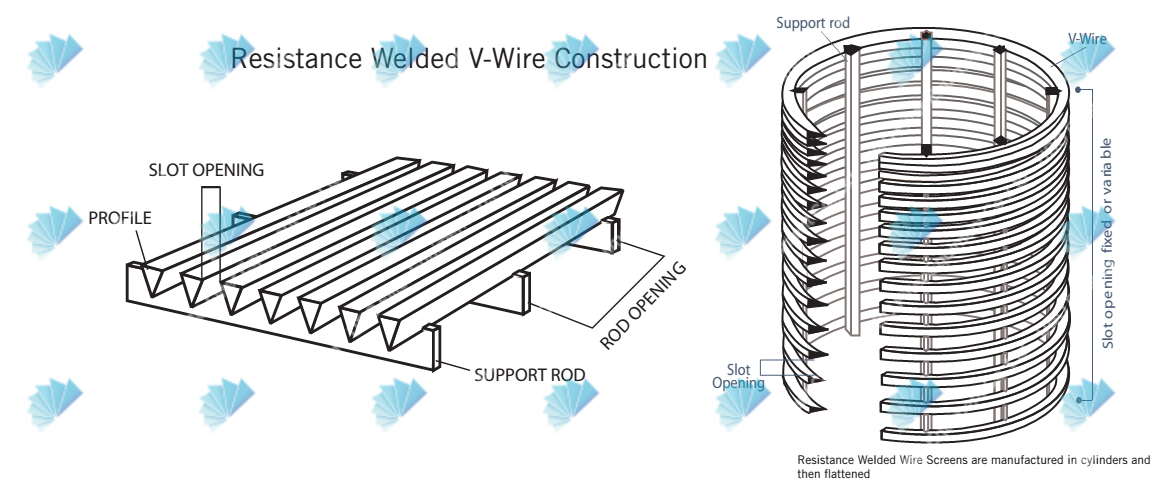 Application of Bridge Slot and V-Wire Wrap Water Well Screen
Widely used in mining, coal, petroleum, fertilizer, grain, salt, environmental protection and other industries. For sieving liquid, powder and other materials. In petroleum, chemical industry, metallurgy, mining, pharmaceutical purification and drilling liquid purification.
Advantages of Bridge Slot and V-Wire Wrap Water Well Screen
-- A continuous slot opening which significantly increases the available open area, thus providing greater access to the water bearing zone.•A "V"shaped profile wire which avoids clogging and ensures an uninterrupted flow.
-- A uniform and efficient well development due to the continuous slot opening.
-- Ladder-like wire welded screens have a strong structure and high open area, as well as accurate slot dimension.
-- Wedge Wire have the features of easy backwashing, last long, safety and reliability as well as low comprehensive cost.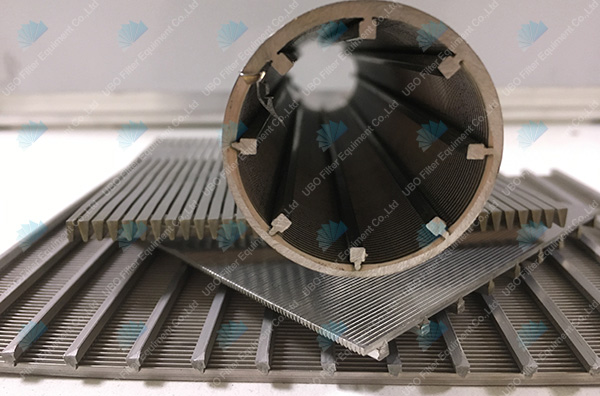 spraying, stainless steel (304,316etc.)
Length: lengths up to 6 meters.
Diameter: ranging from 1 inch -----45 inch.
Slot size: 0.10, 0.15, 0.20, 0.25, 0.30,....., 3.00 also achieved upon request.
End connection: Plain ends of threaded or welded cap.
Bridge Slot and V-Wire Wrap Water Well Screen Open area up to 60%.