stainless steel cartridge manufacturer
UBO specializing in the production of stainless steel cartridge, we produce food-grade stainless steel cartridge and has a medical grade stainless steel cartridge points, food-grade stainless steel filter cartridge is mainly used in food production and processing of large particles, medical grade stainless steel cartridge with in terms of medical equipment, our products fully meet or exceed national food and medical grade requirements.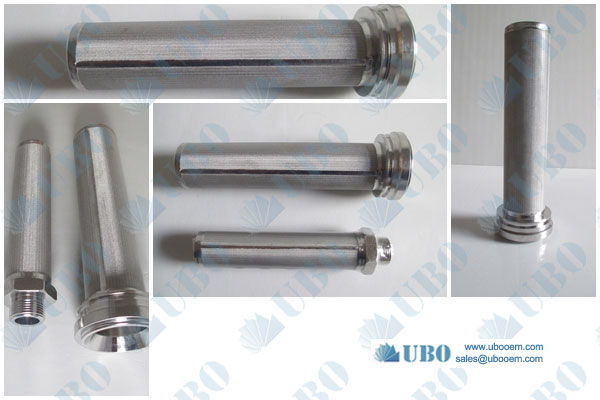 Stainless Steel Cartridge Manufacturer
Performance and application:
1>Using in the polymer filter with high temperature , high pressure and high viscosity, clear away solid particles in the medium , ensure the purity of the medium.
2>Made of 100 % stainless steel ,can be repeated washing .
3>Filter made of import stainless steel fiber sintering , has better air permeability, larger pollutant carrying capacity, longer service life
4>Filter made of stainless steel wire mesh: uniform aperture distribution, high strength,
Good working quality,easy to clean.
4>The crimped filter applies to the chemical fiber and textile system, disc filter applies to film and packaging materials, plastic rubber industry.
2. Technical parameters
1>working pressure: ≤31.7Mpa
2>working temperature: ≤300°C
3>Dielectricviscosity: ≤260Pa.S
4>Allowable differential,: ≤10Mpa