hydac replacement hydraulic oil filter
Construction
As the core of the filter, it is the filter element which performs the actual filtration and/or dewatering function in the housing.
They consist of several pleated filtration and support layers which are placed as a cylinder around or inside the stabilising support tube. These mesh packs are sealed by the endcaps.

Regardless of the type of filter, flow direction through the filter elements is from out to in.
Depending on the filter material, the filter mesh pack is encased in an additional outer plastic sleeve.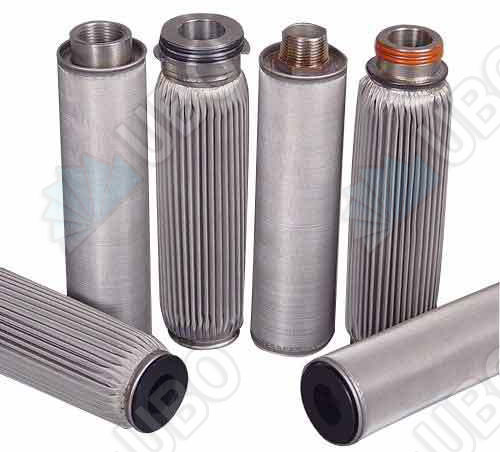 Description
Direction of flow---------------------------from out to in
Element description---------------------with or without valve
Element type-------------------------------D, R
Advantages
High contamination retention capacity
High pressure stability values
Good flow fatigue strength
Low initial differential pressure
Low cost with high quality
hydac replacement hydraulic oil filter
Improved operational reliability
Longer maintenance intervals
Reduced energy coast
Longer system service life

flow direction: from out to in pressure stability: 10-20 bar temperature range: -30℃~100℃ filtration rating: 3um~200um series: R,RN,D,DN,RK,RS usage: solids/water removal certification: ISO9001:2008 sample: avaliable filter material: BN4HC;BH4HC;W;W/HC;P;P/HC;V .
HYDAC MODEL:
0090 R 020 BN/HC 0500 R 010 BN/HC 0150 R 020 BN/HC
1300 R 010 BN/HC 0280 D 200 W 0280 D 010 BH/HC
0140D010BH/HC 0330D005BN/HC 0201 RK 010 MM
H/FA-D 465404 0160D010BH/HC 0330 R 100 W/HC
0950R020BN/HC 0660D010BN/HC 0660 D 010 BH/HC
0330D005BH/HC 0240 D010 BH/HC 0660 R 020 BN/HC/-B6
0075 R005 BN/HC 0240 D 010 BN/HC 0030R020BN/HC
0240 R 010 BN/HC 0110 R 010 BN/HC 0110 D 010 BN/HC
0030 D 010BH/HC 0160R050W/HC 0060 R 010 BN/HC
0060 D 010 V 0060 D 010 BH/HC 0110 D 010 BH/HC
0500 D 010 BH/HC 0160D 010 BN/HC 030D 010 BN4HC
0140 D 010 BN/HC 0060 D 010 BN/HC 0330 D 010 BN/HC
hydac replacement hydraulic oil filter
Packaging Details:1.plastic membrane for unit filter 2. carton box for single 3. wooden case for total
Delivery Detail:within 15 working days after getting your payment