FABRICATED PERMANENT STRAINERS Introduction:
Main filter media for stainless steel pleated filter elements: Stainless steel sintered fiber web and stainless steel wire woven cloth. Stainless steel sintered fiber web is the product of Bekaert Fibre Technologies of Belgium.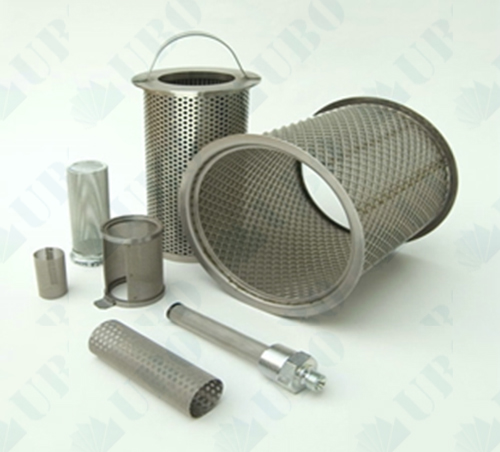 Advantages of FABRICATED PERMANENT STRAINERS elements:
High dirt holding capacity
High reliable standard specifications
Stainless steel pleated filter element has low pressure drop due to high porosity
Pleated filter element has accurate filtration rating
Easily cleanable by conventional chemical cleaning and with a long life-span
Filtration area of pleated stainless steel filter element is increased by pleating
FABRICATED PERMANENT STRAINERS Usage:
Pleated Filter Elements mainly serve in filtration of high molecular polymer, meltdown in thin film production, also drugs, hydraulic oil, disposal of water, hot gas, etc.
Available Filtration Rating (μm): 3, 5, 7, 10, 15, 20, 25, 30, 40, 60
Sizes of Pleated Filter Elements: Any outline size available according to customer's requirement.
FABRICATED PERMANENT STRAINERS
Based on Standard Basket perforated 1/8" diameter holes on 3/16" centers. Open Area and Open Area Ratios also applicable to perforated patterns 1/4" diameter holes on 3/8" centers and 3/8" diameter holes on 9/16" centers. Other patterns and wire mesh liners available. See Bulletin AC387
Dimensions BC and AC for the Type FT Strainer are not firm and can be located at purchasers option within the shell length or can be offset without changing the Basket Area. All dimensions are in inches