ASTM304 screen baskets are made of 5-layer sintered wire mesh laminates. This kind of filter cartridge has good capacities such as the corrosion resistance, good air permeability, easy to back wash, high filter rating and etc.
Advantage of ASTM304 screen basket for water purifier

High permeability fiber;
high tension force synthetic;
excellent corrosion, heat, pressure refining, and abrasion resistance;
even distribution of pores catalysis recycling accurate filtering ;
applied under ultra low temperature, high temperature;
reusable after cleaning;
Application of ASTM304 screen basket for water purifier
The petrifaction industry, the pipeline filter;
The project machinery, refuel the equipment field ;
The field pharmaceutical and food industry.
1.Coating: Galvanized/Polishing
2.High filtering accuracy, high durability;
3.Special type could be customed
PRODUCTS MARKETS IN HOT SELLING ALL THE WORLD:
Malaysia ; Singapore ; Philippines ; Vietnam; India ; Turkey ; Kuwait;
Poland ; Holland ; Bulgaria ; Macedonia ;
The USA ; Australian ; Brazil ; Romanian ;
Saudi Arabia ; Iran ; Thailand ; Pakistan ; South Africa;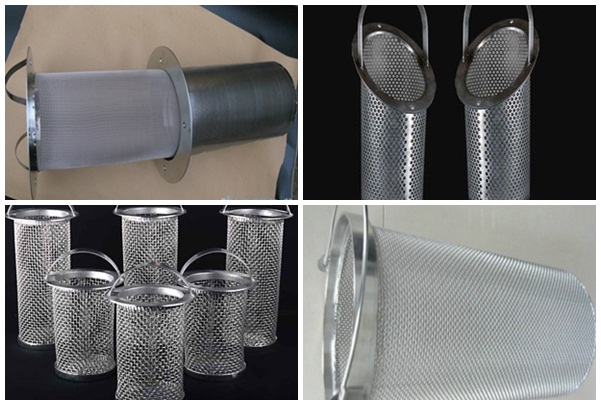 UBO is specialized in producing and distributing filter, filter element,polymeric filter,filter strainer,wedge wire screen etc. Welcome to contact us for more information and cooperation.0086-0311-83289301
ASTM304 screen basket for water purifier
Usage: Liquid Filter Type: Filter Cylinder
Material: Metal Hole Shape: Square
Filter Rating: more than 90% Thickness: as per customer's requirement Length: max:6m Width: as per customer's requirement profile wire: 1.5*2 2*3 (mm) support rod: 2*3 3*5 4*6 (mm) slot gauge: min 0.02 (mm)
Specifications
1.Coating: Galvanized/Polishing
2.High filtering accuracy, high durability;
3.Special type could be customed