Vertical Pressure Leaf Filter is normally closed on one side and has a flange on the other. They can be made for flow-in-to-out (FITO) or flow-out-to-in (FOTI) filtration.A strainer is often used in tubes to block unwanted particles or dirt that would otherwise damage downstream equipment. Cleaning is carried out by removing the strainer from the tube.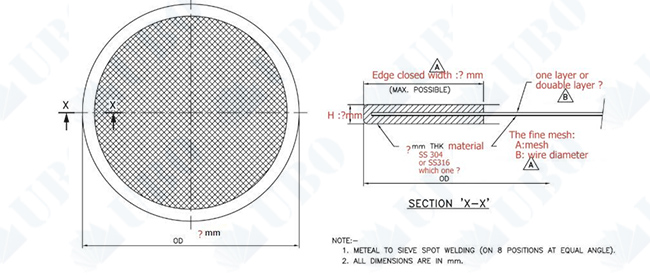 Application for Vertical Pressure Leaf Filter:
Resin Trap Screen Predominantly used in water treatment processes namely in 'Ion Exchange' and other numerous media filter systems, Completion Products offers a Resin Trap Screen. This screen system is primarily used as a safety device and is positioned immediately after the outlet nozzle of the vessel/reactor.
Features for Vertical Pressure Leaf Filter:
•Reduced costs, since wedge wire screens have a very long life.
•Greater resistance to stresses of different pressure and temperature.
•Maximum effective flow area & operating efficiency is maintained.
•Costly downtime for cleaning plugged screens is minimize.
In Hot Selling All The World :
Malaysia ; Singapore ; Philippines ; Vietnam; India ; Turkey ; Kuwait;Poland ; Holland ; Bulgaria ; Macedonia ;The USA ; Australian ; Brazil ; Romanian ;Saudi Arabia ; Iran ; Thailand ; Pakistan ; South Africa;